Cocoy Claravall is an Indie Christian artist from Manila, Philippines. He starting writing songs back in the 80s – when he was in high school – with a guitar on hand, and heavily influenced by the Beatles music by way of his dad. Later on Cocoy become heavily inspired by Christian artists like Steve Curtis Chapman, and Filipino Pop icon Gary Valenciano.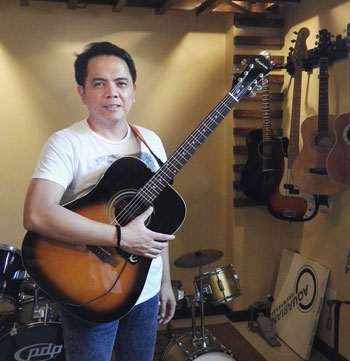 He says that he has never met either of them, but hopefully, God-willing, will do someday. Cocoy always collaborates with other artists in his musical adventures, and in this particular song, "God of Second Chances", he worked with his good friend Paul Tagle who performed and produced the song in his studio.
"This song I wrote in Manila and then completed while traveling in Europe," explains Cocoy Claravall. "It was on one occasion seeing the beautiful winter scene in Finland, that I got inspired to finish the song. It is about a God, Who, despite all our shortcomings, will always give us a second chance. As long as we believe, in Him, and in ourselves, there is hope, and He does help us in our second chance," concluded Cocoy.
As usual, Cocoy Claravall's love for the Presence of God produces an atmosphere that will help you come into His Presence yourself. No man can lead us into His Presence as God desires our own personal desire in our hearts for Him and He cannot be forced on anybody. But Cocoy sets the atmosphere….the outcome, however, is up to you.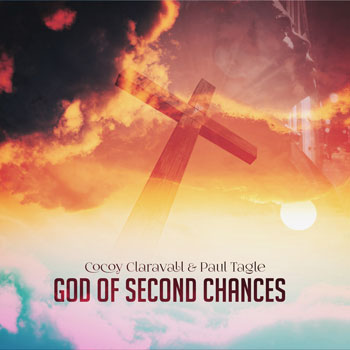 As a lifelong musician, producer and music executive and critic, who has traveled the world doing all of those things, I have an appreciation for listening to skilled musicians perform their craft. But beyond the musicianship and songwriting – which is at the highest level on this track – there is an anointing that is apparent.
I don't want this review to get over into eschatology or what I feel God is doing on the earth at this time, but Cocoy Claravall brings a powerful dimension to his praise and worship efforts through subtle spiritual warfare.
The lyrics to his songs have power to break bondages and bring you to a new level in your walk with God. I cannot underestimate or overemphasize the spiritual weaponry that you hear over and over in his music – and which is clearly evident on "God of Second Chances".
Of course, none of this would be possible without the performing and interpretational skills of Paul Tagle, who perfectly executes the song with solid vocals diffusing Cocoy's feelings and message to the world in a melodically and ear-catching way. Cocoy Claravall is one of the few artists whose music is true ministry without being preachy. He is gifted and a powerful, yet humble songwriter.
OFFICIAL LINKS: TWITTER – SOUNDCLOUD – SPOTIFY – ITUNES – AMAZON
Please follow and like us: