2018 was quite a year for Dallas R&B, Soul and EDM singer-songwriter Clayton Morgan. His critically acclaimed single, "Taste For Love" topped the iTunes Canada Electronic Songs Chart. His follow up single, "The Beat Is Calling Me", released in November 2018, achieved the same result. Clayton was also a featured Emerging Artist in the November issue of Billboard Magazine. His new single, "Good Love" was released at the end of February, and quickly charted at #2. The latest track features EDM, R&B and House music producer Martone. Originally, from Lansing, Michigan, Martone's years of experience in television, radio and now music, have earned him both recognition and respect within the industry.
If you've always found that the EDM genre was a little lacking in Soul, then you should lay your ears on one of the sensational Jungle and Drum n' Bass tracks the EDM scene has seen this year. If you listen to electronic music, even if you don't listen to what is colloquially dubbed as soulful, chances are that you've at least heard the sound.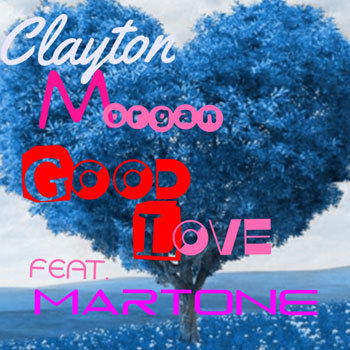 Today, this sound encompasses many artists. Forming out of the current EDM scene, it's a sub-genre that uses the power and intensity of modern dance music with the emotional vibes and soul-stirring tones of organic retro musical genres. It carries a legion of dedicated fans, all attracted to this clash of sounds and tones
"Good Love" ft. Martone is the single from singer songwriter Clayton Morgan whose almost classical style of soulified vocals don't fail to leave you captivated as you listen to his euphoric soundscape unravel.
"Good Love" is a single which is as unpredictable as it is beguiling, there's no telling where the beat will seamlessly progress to next, it's clear that the song which also encompasses some great vocals, was created as a testament to Clayton's talent, which I am sure we will be hearing a lot more from in the future.
I have no doubt that EDM, Soul and R&B fans alike could all unite around the offerings of the aural alchemy served up by this sensational emerging artist, who has already tasted a fair degree of success. The effect of Martone's talents help mold the emotion and character the music is filled with.
Together they offer an exciting, intricate blend of old-school and new-school twists which is uncharted in today's music. Independent artists have been making noise for quite some time in EDM, but Clayton Morgan and Martone are ready to set the scene alight with their original blend of feel-good music.
 As you might have noticed, I don't have enough good things to say about Clayton Morgan, so you might as well go right ahead and check out "Good Love" ft. Martone out for yourselves. Although there is also a lot of well-made electronic music out there, it's still great to see, how much Clayton Morgan and Martone obviously care about every single note and every single detail in their music.
If you're looking for a viscerally uplifting, urban inspired tune, you can't go wrong with the angelically ethereal soundscape on offer through one of the most evocative mixes I've heard this pre-summer season.
OFFICIAL LINKS: WEBSITE – TWITTER – FACEBOOK – SOUNDCLOUD
Please follow and like us: