In the Soul, R&B and Pop landscapes of music, artists are often defined by their ability to bare their souls through their craft, offering listeners a glimpse into their innermost thoughts and emotions. One such artist who has mastered this art form is the talented German-American singer-songwriter BB Thomaz. Born in the bustling heart of New York City, BB Thomaz has seamlessly blended the essence of Soul and R&B with the infectious rhythms of Afrobeats, all while infusing a touch of pop into her distinctive musical palette. Her latest single, "Is It Too Much?" stands as a testament to her creative genius and her ability to resonate deeply with her audience, all while staying true to her Nigerian roots.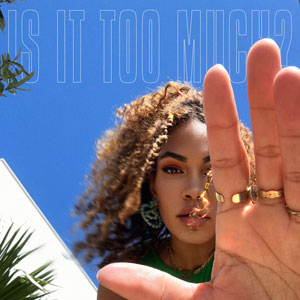 "Is It Too Much?" traverses the treacherous terrain of love and romance, exploring the complexities that often accompany matters of the heart. BB Thomaz's sound on the single, walks a delicate tightrope between yearning and the grim toxicity that can sometimes cloud our most intimate relationships.
It's a journey through the maze of a complicated romance, and it's guided by the warm, smooth, and shimmering production that accompanies BB Thomaz's masterful storytelling. With these elements interwoven throughout, the single boasts a slow-burning rhythmic swing that keeps the listener entranced from start to finish.
At its core, "Is It Too Much?" is a prime example of BB Thomaz's remarkable ability to transform her own doubts and personal dramas into a lush auditory experience that tantalizes the senses and moves the heart. BB Thomaz doesn't hold back; she lays her feelings and thoughts bare for all to see and hear.
The result is a song that is unapologetically raw and honest, allowing each sentiment to flow seamlessly into the next, like an unfiltered stream of consciousness. BB Thomaz's vocal prowess shines brilliantly throughout "Is It Too Much?" She pushes her mesmerizing vocal cords until they unfold a series of exquisite nuances that enchant the soul.
One of the standout elements of this single is its impeccable production. As a self-proclaimed production enthusiast, I'm often captivated by how well a song is put together. In the case of BB Thomaz's "Is It Too Much?" the production is nothing short of spectacular. From the very first note to the final crescendo, the music is impeccably balanced. It neither overwhelms nor underwhelms but instead complements BB Thomaz's alluring vocal tones with precision and finesse.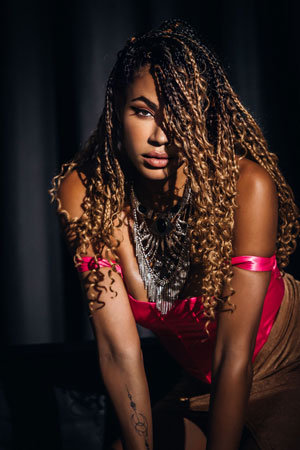 BB Thomaz has unquestionably cemented her place in the popular music hemisphere with "Is It Too Much?", and is poised to reshape the very essence of the R&B, Soul, and Afrobeats sonic panorama. With each word she sings, the rather beautiful songstress radiates an unparalleled energy that captivates the listener.
Her authenticity shines through as she seamlessly weaves her emotions into her music, showcasing a genuine and undeniable talent. "Is It Too Much?" is a testament to the power of music as a vessel for genuine self-expression and emotional catharsis
The narrative of "Is It Too Much?" further illuminate BB Thomaz'a lyrical prowess and emotional depth. In the first verse, she reflects on a sense of numbness and confusion that has clouded her mind, pondering whether overthinking has led to the current state of her relationship.
The chorus echoes her feelings of uncertainty, questioning if the love she shares with her partner is too much for them to handle. In the second verse, BB Thomaz grapples with a lack of connection and communication in the relationship, with the looming sense that the end may be near.
Ultimately, "Is It Too Much?" is a soulful journey into the complexities of love, brilliantly brought to life by the multifaceted talent that is BB Thomaz. It's a musical exploration that leaves listeners pondering their own experiences with matters of the heart.
With her angelic voice, heartfelt lyrics, and the song's masterful production, BB Thomaz has solidified her position as a rising star and a force to be reckoned with in the world of popular music. As we eagerly await what the future holds for this gifted artist, one thing remains certain: BB Thomaz's music will continue to touch hearts and souls across the globe.
OFFICIAL LINKS:
https://instagram.com/bbthomazofficial
https://open.spotify.com/artist/7DGrIuLeJ90CxsBxiIDMRp
https://soundcloud.com/bbthomaz
Please follow and like us: