Astro Hawk has opened for acts like Sound Tribe Sector Nine and Afrobeta and been on the line up with artists like Paul Oakenfold and Bassnectar performing at festivals from Burningman to the more family friendly Grassroots Festivals in Virginia Key, FL and Trumansburg, NY. Four years in the making, "Kinetic Soul Warriors" is Astro Hawk's first complete artist album. The album showcases inspirational performances and remixes from artists like Elisa Sciscioli, Travis Knapp and Jaclyn Marie as well as official speech sampling from the renowned author, speaker and luminary, Dr. Matthew Fox.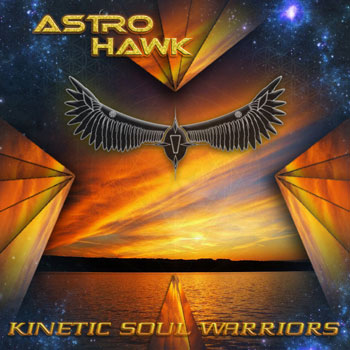 Astro Hawk is much more than your average DJ/Producer simply looking to feed his listeners' inner party animal — he's looking to feed their inner spirits too. Astro Hawk seems to consider the relationship between his music and his audience a metaphysical experience too, and holds himself to higher standards than most when it comes to user experience.
"Kinetic Soul Warriors" is the result of quality time spent in his solar powered studio in the Finger Lakes of New York. The focus here is on the journey inward, with a number of lush deep tracks that promote a more introspective mindset. The album breathes and beats in an un-frenzied way, giving listeners the opportunity to sink deeper into each precious moment of every song.
What I like most about Astro Hawk is his ability to transcend genres. It would be neither fair nor accurate to call him only Dance or EDM, as he delves into all facets of electronic music. This album is fraught with tracks that are going to crawl into your ears and make their home there for quite a while.
 But the glorious thing about Astro Hawk is that he tries to spread social change through his music. He is one of the few producers who are still pushing the envelope every day, and to me that is simply amazing.
Astro Hawk proves his mastery by reaffirming his versatility, creating a truly riveting and cohesive album. This twelve-track recording has a considerable diversity throughout the album, pushing sonic limits across genres while staying true to its spiritual roots.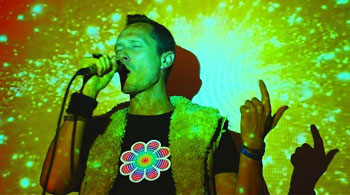 The picks of the bunch has to be "Warrior (Feat. Dr. Matthew Fox)", "Gather Round (Feat. Elisa Sciscioli)", "Made Of Stars (Feat. Dr. Matthew Fox)" and "Seven Oceans (Feat. Elisa Sciscioli)". Throughout these songs, Astro Hawk teases by seemingly settling into a sound, and then adds a totally different element, the second the listener might start to get used to what's happening over and over again. He blends unexpected elements and effects into a harmonious bliss keeping listeners engaged and feeling viscerally connected to the music.
Astro Hawk also remixes an awe-inspiring amount of dopeness into "Jaclyn Marie – Let It Rain (Astro Hawk Remix)", "Travis Knapp – One More Time (Astro Hawk Remix)" and "Travis Knapp – Big Healing (Astro Hawk Remix)". But what makes Astro Hawk's work so infectious and penetrating is that it has almost philosophical goals.
As mentioned before, he's not just trying to make banging party music or catapult himself into DJ stardom. Rather, as pretentious as it may sound, he's actually trying to make the world a better place and communicating his intentions through music. There is a sense of a significant visceral consideration with every song in "Kinetic Soul Warriors", and it flows together like an epic communion of hearts and minds basking in sonic glory.
OFFICIAL LINKS: WEBSITE – SOUNDCLOUD – FACEBOOK – BANDCAMP – YOUTUBE – INSTAGRAM – TWITTER
Please follow and like us: