$antamaria is a 19 year old artist out of Tuscaloosa, Alabama. Originally from Dalton, Georgia, this highly ambitious independent creative has his own label called FG Records which has a dedicated team pushing the movement. So what is $antamaria bringing to the table that any number of copycats floating through streaming platforms couldn't do just as well? Firstly he shows a musical maturity beyond his years. His latest album "Space Martian" challenges the listener to experience the outer creative walls of rap and trap music that few mainstream artists have managed to touch. On this album, $antamaria has perfected his flow and the production shines. And anyone who pays attentions will agree.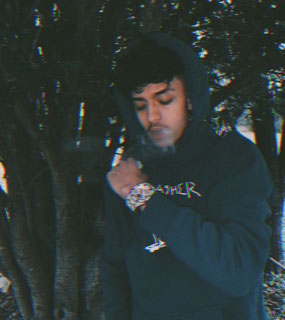 Much like many of his new wave contemporaries, $antamaria is foreshadowing the future of a whole new genre. "Space Martian" is rooted in, but is not strictly a traditional hip-hop album. It goes beyond those boundaries, drawing from a diverse number of influences. This makes sure the recording holds your interest at every turn, as $antamaria unfolds continually evolving flows, rhyme schemes and nuances.
One thing "Space Martian" has in common with the new wave of rap, is the amount of dense vibe and atmosphere injected into each track. In between $antamaria unpacks explicit lyricism, melodic hooks and all the references to girls, substances, luxuries and pop culture tropes required to make this album completely relatable to the new generation. In reality, $antamaria is simply exploring the virtues and vices experienced by the new generation.
Best of all, is the fact that $antamaria is a great storyteller with an excellent command of its devices. Right from the opening track, "Shots Off", he rides the thick thumping beat with the confidence of veteran, his delivery impetuous but steadily metered.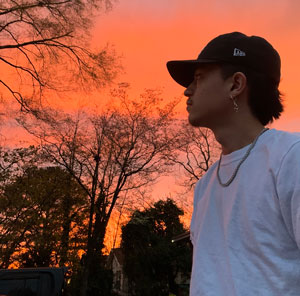 The rapper's energy is unquestionable on "FG!! STICK!!" ft. BamSavage who brings a unique melodic twist to the proceedings. Lyrically "Hold Up Where's My Cake?!" sees $antamaria dive deep down into the tunnel of his raw explicitness.
In the current trap landscape that often values style over substance and phonetic flair over sharp lyricism, it can be easy for a project to slip into the sea of endless half-baked attempts to garner streams and popularity. However $antamaria manages to navigate, and balance the two extremes, blending them into infectious songs like "But I'm Into You" ft. BamSavage, and the downtempo "Vent".
However the best side of $antamaria's craft appears on the darker and more serious "Kurt Kopain". His voice becomes startlingly impactful, and dominant, as he mixes mood and message. It's about the way his voice resonates against the hypnotic production, alongside the literal contents of the verses. "If I Die" treads the apex of $antamaria's most alluring aspects, in yet another moody slow-burner.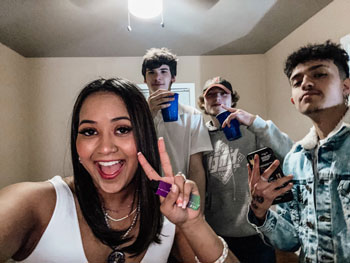 In fact, the final two tracks, are the ones that are the most convincing of $antamaria's talents. He sounds at his absolute best on slower haunting beats, where his voice is able to drastically elevate the emotional quotient of the song.
Usually albums start strong and then tend to fade out towards the end as the all-round momentum falters. Not so with "Space Martian", in my opinion, which ends up on a thrilling high, with the best, and most engaging performances executed by $antamaria. Lookout for the new $antamaria project coming in June. The artist has also given huge shoutouts to all of his supporters and team for helping him come this far.
OFFICIAL LINKS: INSTAGRAM – SPOTIFY – APPLE MUSIC – SOUNDCLOUD
Please follow and like us: