There are artists whose influence extends far beyond their musical prowess, artists who not only possess remarkable talent but also possess the unique ability to adapt, evolve, and redefine themselves. One such exceptional artist who has been leaving an indelible mark on the music industry is Ken Woodro Slimm, a multifaceted talent hailing from the vibrant heart of Oklahoma City. Since his inception into the music world in 2009, Woodro Slimm's journey has been nothing short of remarkable. It's a narrative marked by a succession of accolades, a relentless pursuit of artistic exploration, and a steadfast commitment to pushing the boundaries of creativity.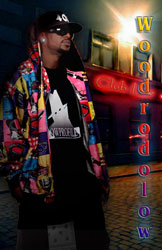 Woodro Slimm's early years in the industry were punctuated by an impressive three-year streak at the Oklahoma Mixtapes Awards, where he clinched coveted titles for Best Artist Management/Promotion, Best New Group, and Best Mixtape DVD from 2008 to 2010. These awards not only underscored his undeniable talent but also heralded the dawn of a new era in his artistic journey.
However, Woodro Slimm's artistry transcends the conventional boundaries of music. He's a true Renaissance man, effortlessly delving into diverse artistic realms. From his foray into DJing and music production to his mastery of photography and his keen eye for talent promotion and marketing, Woodro Slimm is a force to be reckoned with. His versatility knows no bounds.
In the realm of music, Woodro Slimm's career has been characterized by the release of national singles and underground mixtapes that have captivated the imagination of the underground music scene. His music is a sublime blend of electrifying beats and infectious rhythms that pulsate through the veins of those who experience it. Additionally, his two nightlife DVDs have become revered staples in the hands of DJs and dance studios, celebrated for their ability to ignite dance floors and set the groove in motion.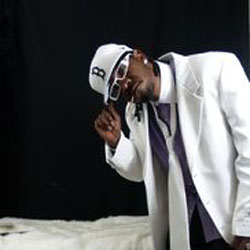 Yet, what truly sets Woodro Slimm apart is his refusal to be confined by a singular genre, style, or medium. He's an artist who constantly explores uncharted territories. From his musical forays into yoga, dance, meditation, and fitness vibes to his soul-captivating storytelling and hypnotic melodies and chants, Woodro Slimm's repertoire is a testament to his boundless creativity.
In a world fraught with chaos and uncertainty, his music serves as a sanctuary, inviting listeners to unwind and find solace. His mission is not merely to entertain but to contribute positively to people's well-being, promoting both physical and mental health through the healing power of his music.
And the excitement doesn't stop there. Woodro Slimm is gearing up for an exhilarating new chapter in his musical journey. Collaborating with Turnoutmusicdjs, he is set to unveil his fourth underground beat project in the spring of 2024.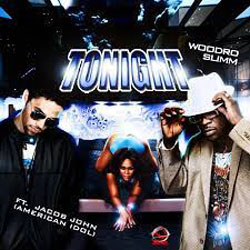 This forthcoming project promises to be a revelation, showcasing his evolution as an artist and producer, and offering a fresh perspective to the underground music scene. It's poised to be a sonic journey that encapsulates the ever-changing landscape of hip-hop the hustle culture.
Woodro Slimm's unique blend of styles, coupled with his unwavering dedication to pushing artistic boundaries, positions him as an artist to watch out for in the years to come. He is a musical visionary who not only generates new genres but also stays true to his creative passions, the essence of the human spirit, and the profound desire to inspire.
Whether you are a longtime fan of his past works or an eager enthusiast waiting to experience what's next, one thing is undeniable: Woodro Slimm is an artist of rare caliber and a compelling reason to keep him firmly on your radar. His journey is a symphony of evolution, and we can't wait to hear the harmonious notes he adds to the soundtrack of our lives in the years ahead.
OFFICIAL LINKS:
https://open.spotify.com/track/3qd2dzu7BZaYeotw8BhUnF
https://instagram.com/kenwoodroslimm?igshid=OGQ5ZDc2ODk2ZA=
https://www.facebook.com/profile.php?id=100010006779680
Please follow and like us: