Vincent Sala is a French singer-songwriter based in Berlin, as a multi-instrumentalist he explores the mystery of the melodic world and tries to find how far he can go into experimentation inside his own songs. Vincent has a collection of songs called "The sun is in your mind". There is something unique, beautiful, and enigmatic about Sala's songwriting and singing. This collection of songs captures those qualities perfectly.
You might find yourself gently suspended in time by the quixotic, surreal acoustic-guitar driven "Cannot Take Your Heart" flavored with Sala's undulating vocals which roll, sweep, flow and swing. "Meet You" and "I Can't Go My Way" is rooted in the skiffle, beat and psychedelia influences you were likely to find on the classic Beatles records during the 60s.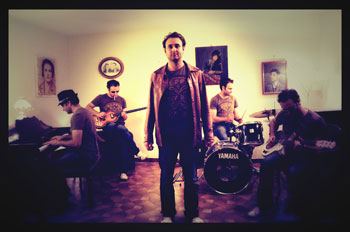 The stand-out little powerhouse, "My Ballad" is a tasty upbeat pop confection that is virtually propelled by a mix of effervescent optimism and soulful abandon, driven by gypsy jazz elements that makes me want to get up and shake and shake my rump around every time I hear it!
This is a collection of songs that are brilliant in its subtlety. Very understated, musically, but lyrically and emotionally, it is deep. Which again brings to me the Beatles; Vincent Sala has the same meter and tone in his songs that were so often used by Lennon and McCartney, and which makes them provocatively ear-catching yet artistically fascinating.
The simple melodies are easily recognizable to any layman, while the underlying rhythms and chord progressions are what intrigue the musically proficient. This 'magic' music formula is obviously perfected by the lyrics and storytelling which are relatable enough to captivate listeners.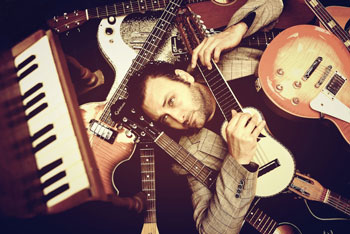 Vincent Sala is the real thing in a musical world of sham and hype. His writing ascends into the rarefied air of transcendent beauty. He takes us into his brave world where what would seem like opposing musical themes of being catchy and intelligent, as well as melancholy and spirited is not only possible but attainable!
Sala's songs are beautiful melodic pieces, superbly arranged and passionately sung that will warm you inside as you imagine yourself indoors, outdoors, on a mountain-top, or besides the ocean – and pretty much everywhere you can be, while deeply reminiscing. He conveys the lyrics as if singing a lullaby to a child, the sparkling but gentle sway of his rich voice causing us to drift into his world.
I found myself staring off into space listening to Vincent Sala's words and feeling the incredible melodies that he has created over vibrant organic instrumentation. Somehow the way he writes and sings, brings out the most beautiful and positively calm feelings in me. These aren't just pop songs, they're musical paintings. Vincent Sala is simply in a different class!
OFFICIAL LINKS: WEBSITE – YOUTUBE
Please follow and like us: