TRACK MARKS FIRST SONG OF NEW ARTISTIC CHAPTER
LISTEN TO "SPACE BOY" HERE & WATCH "SPACE BOY" HERE
(Toronto, ON) – Today artist Soran released his long-awaited brand new single, "SPACE BOY," via Universal Music Canada. In addition to the new music, Soran also shared the video for "SPACE BOY" today. Watch and listen to highly anticipated new single, "SPACE BOY" HERE.
Calling "SPACE BOY" his "favourite project yet," the Montreal-based artist has been teasing fans with glimpses of the new single on his social media in the days leading up to the release. The futuristic sounding song marks the beginning of a new chapter for Soran who considers "SPACE BOY" to be one of the first songs where he felt fully in control production-wise and took liberty to experiment in every direction he could. Along with the sense of artistic freedom that creating the track brought to Soran, it also gave him the opportunity to honour his late mother and his roots by having his name written in Japanese on the single artwork. 
The song was written by the artist and recorded in a friend's apartment, later being reworked with producer and frequent Soran-collaborator, Connor Seidel.  Soran's new single "SPACE BOY" is out now. 
Stay tuned to follow Soran on this new artistic adventure.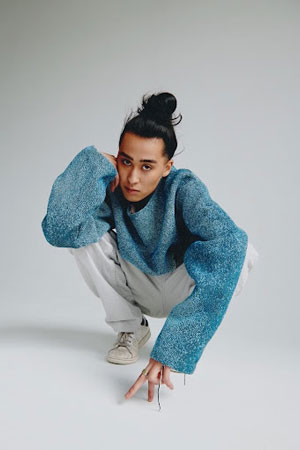 Follow Soran:
Website | Facebook | Instagram | TikTok
Please follow and like us: