After attending a friend's cousin's funeral, Jordan Ramble felt a strange void in his life, emptiness he wanted to be filled. He was an atheist. However, despite his convictions, he began going to church and by some strange miracle everything started to fall in place. He was a changed man; he gave up drinking and smoking and found himself excited for living his life.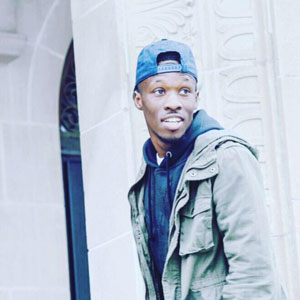 His family fell back together and he realized that this was a sign from God. However, he went back to his old ways of making rap music and in the process, forgot about God. Soon after, his music label dropped him. He started praying again, with all his might and heart.
He decided to turn to God and make Gospel rap and preach Christianity. That is how his life changing music was born. He is now releasing his EP (Throne of Grace), and has dropped his single "True Love Never Die".
The fact that Jordan is on the KNG Gospel Kingdom label already assures us of the all-round quality to be found here. Jordan brought the chops and laid it down sizzling with powerful imagery and lyrics that wouldn't let up. I just started into the Christian Hip-Hop scene a few years ago with those like Toby-Mac and KJ-52.
They had good beats, but their lyrics seemed a little shallow and lacking to me. The new movement of which Jordan Ramble is a part of is delivers totally different breed of Christian rapper. Jordan comes across as real, as one who's lived in this world, and has the answers you need.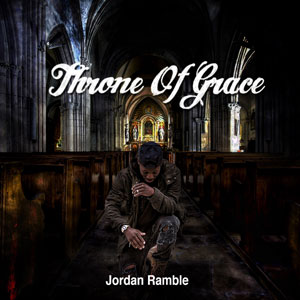 Within the Christian music industry, it is the rappers and hip-hop artists who are bolder on the truth than anyone else. While many Christian artists can formulate the right sounds and vague, repetitive lyrics to have a radio hit, its individuals like Jordan Ramble and a handful of others, who are bringing the Truth to music.
Jordan's music contains great substance, sound doctrine and teaching, but how does a heathen embrace that if he doesn't know much about Christ? Now I recommend "True Love Never Die", as well as other releases on the KNG Gospel Kingdom label to all Christians, because this music actually aims at educating those who want to be a part of the Christian Hip Hop culture, without actually being over preachy.
This is refreshing Christ-centered boldness in light of all of the evil in our day. Jordan Ramble, like his label boss, Lyrico, brings the Word of God on his tracks, with tact, grace, fearlessness, boldness, clarity, and biblical accuracy. May God raise up more like them in these dark times.
To know more, visit: Jordan Artist EPK –  Facebook page – Facebook Artist page – Music Label page
Please follow and like us: