Electronic music producer Grimbit has been making music for about 13 years on and off in various bands, but nothing he took really seriously. He has been working solo as Grimbit for nearly two years now. His current setup includes a Maschine Mikro, Numark Deck (sampling) a Keystation Mini and an APC Mini.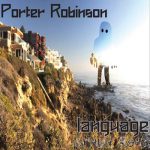 Grimbit says his Software is a secret, and prone to change. Some of his favorite Producers include Rustie, Hudson Mohwake, Squarepusher, Aphex Twin, DJ Muggs, AG Cook, DJ Gammer and Funtcase.
Grimbit has a new EP, entitled "Parallel" coming out sometime in August on Reconstruxion Records. In the meantime you can find all his music available on Bandcamp.
Checkout "Porter Robinson – Language (Grimbit Remix)" on Free Download!
OFFICIAL LINKS: SOUNDCLOUD – FACEBOOK – TWITTER
Please follow and like us: