Raw talent mixed with diversity and passion build the foundations of a brilliant musician, and Jesenia is no exception. Her silky, soothing lyrics that speak directly to the soul represent the R&B and Latin Pop sound that she seeks to exert through her music.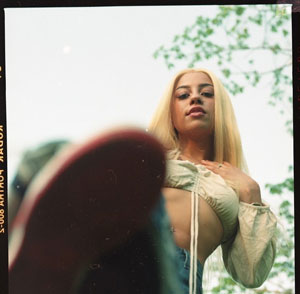 As an artist who has experienced the trauma of growing up in a dysfunctional environment, Jesenia seeks to create a nurturing space with her music, a refuge to connect with anyone currently experiencing struggle in their life.
Jesenia is signed to independent record label 'Hall of Fame Music Group' and she's ready to make her mark in the music industry.
Jesenia's new single 'Friday the 13th' is dropping Friday, November 13 on all streaming platforms. The track is a rap banger with a creepy but melodic production. It is reminiscent of the Friday the 13th horror-movie series with a crazy visual to back it up. Jesenia is here to take the game by force and this song is declaration that she is not just a singer but an incredible rapper as well.
Connect with Jesenia on INSTAGRAM, TWITTER and FACEBOOK
Please follow and like us: