The Gallery Recording Studio has been on fire lately. Owner and Grammy-winning Producer Brian Forbes has had a string of Latin Grammy wins and nominations and two straight Independent Music Awards over the last couple of years. He built the organization from the ground up and is looking to secure the great legacy of this Brooklyn-based facility.
The Gallery was first opened in 2007 by Brian and his then partner Keith Parker. Over the ten years, they have made a string of great records with artists like Emily King, X Ambassadors, We Are Augustines, and Sonya Kitchell. It is truly a creative hub, hosting writing sessions with Grammy-winning singers like Bilal that extended deep into the night… and during the day operating as the home base of bands like local Future Soul stalwarts Aabaraki.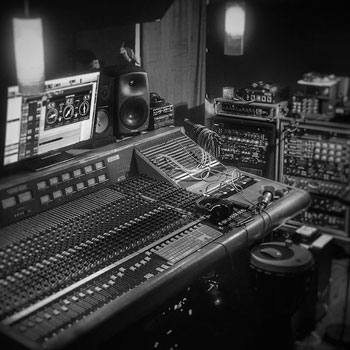 In 2014 the studio evolved to a new level when Jon Markson came on board. He brought a rock edge to the proceedings working with amazing indie rock bands like Such Gold, Taking Meds, and Drug Church. So much music was being made at the studio that Jon, Brian, and Keith were often even sleeping there. Music was indeed a way of life, and they were eating, breathing, and living it day in and day out.
It has evolved over the past few years into a production and mixing destination for artists from New York City to Los Angeles, and even international artists from all over the world. Brian was working with Argentine Piano legend Fernando Otero winning a Latin Grammy for "Solo Buenos Aires" in 2017 while simultaneously developing an IMA winning electronica album with Russian born singer/violinist ÅMBE.
Danish-Grammy winner Randi Laubek travelled from Europe to work with Brian and Jano Rix for her album Sun Quakes, while super producer Sam Barsh (Aloe Blacc, Kendrick Lamar, Anderson Paak) made the trip from LA to work with Brian recording Nabate Isles' soul-jazz excursion.
Brian's latest IMA win came from mixing Jean Rohe's album "Sisterly" produced by Liam Robinson, who has found huge success on Broadway as the Music Director of Tony-winning musical Hadestown. The incredibly multi-talented Maria Brodskaya (the real name of the aforementioned ÅMBE) was hired as a Producer/Arranger and became an irreplaceable member of the team. She creates incredible soundscapes for the artists she works with while setting up an incredible vibe for anyone who walks in the door. She and Brian combine their production talents often in the studio. Maria takes the lead with inventive vocal production, and Brian brings the songs to new heights with his advanced mixing techniques.
The Gallery Recording Studio has truly become a destination stop for the most cutting edge mixing and production work available on the east coast.
Brian Forbes / The Gallery Recording Studio
www.brian-forbes.com
Please follow and like us: