Jay BiJaRr was born in 1981 in Tilburg, Netherlands. He has been a professional producer and DJ for over 20 years, starting at the age of 12 when he began mixing "hardcore" music on longplayers.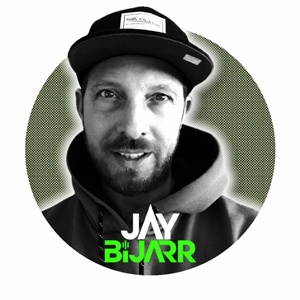 In his early 20s, Jay BiJaRr started using the name "Tranga" to make remixes in the style of "bubbling" and used the name "D-Squad" to record rap and hip-hop in his studio.
From 2010 to 2015, he lived in Peru and produced music in the "Dirty Dutch" scene, playing at festivals and clubs throughout South America. In addition, Jay BiJaRr worked at a local radio station. After a break to spend time with his family in 2015, Jay BiJaRr returns to producing music in 2023.
Jay BiJaRr's EDM-styled music, which can be found on various platforms, incorporates elements of Moombahton, House, Latin, Pop, and more. Some of his songs are also available for free download. New release dates include: "I'm So Sorry", released on January 3th, 2023, and "Insane (The Whistle)" will be released on January 13, 2023.
OFFICIAL LINKS:
Soundcloud: https://soundcloud.com/jaybijarr
Spotify: https://open.spotify.com/artist/0qu5uCdHuebTLQMgE14sHZ
Youtube: https://www.youtube.com/channel/UCo2i_CBKiuAYci7rd2RcwYw
Website: www.JayBiJaRr.com
Facebook: https://www.facebook.com/profile.php?id=100064029758553
Please follow and like us: