Coming to the table with an undoubtedly unique story and a lifelong passion for hip hop, Orlando's Ivan Angel Figueroa, better known artistically, as Ivan ATS, launches his debut EP – the intense and energizing, revealing and intricate 'Stuck In My Ways'. The highly anticipated project is available on all platforms as from today, August 9th 2021.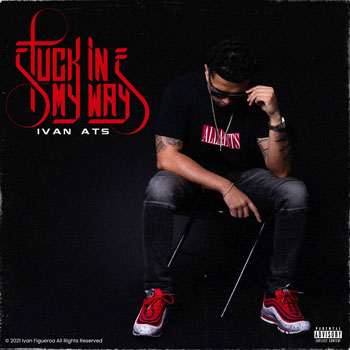 An artist dedicated to authenticity, Ivan ATS promises a bold and unbreakable connection with his audience. The new album covers his story through surgery, along with controversial relationships with women, family troubles, and all that has left him 'stuck in his ways'.
Ivan ATS started making music at 14 years old, and has honed both his passion and craft ever since. In 2015 his momentum grinded to a halt due to health issues, when he had to undergo brain surgery. However, Ivan has since fully recovered and has managed to put his career back on track, with even more ambition than before.
'Stuck In My Ways' bleeds with vulnerability, confidence, openness and passion, united with absolute professionalism, for a crisp yet gritty – often upbeat, always genuine and captivating new project.  Connect with Ivan ATS @IvanATSmusic on Facebook, TikTok, Instagram, Twitter, and YouTube.
You can stream and download Ivan ATS' music on various platforms that can be found here: https://linktr.ee/IvanATSmusic.
Please follow and like us: