StringFella is an Irish DJ and producer known for his old school flavor of house and techno music with a modern twist. His DJ journey began in 2012 and he has since shared the stage with some of the biggest names in the house and techno scene in Ireland and the UK, including the likes of Mode_1, Jon Hussey, Jon Hemming and Ngoni Egan. Inspired by artists such as Boris Brejcha, Lane 8, Guy J and Boral Kibil, StringFella fuses elements from different styles and blends them together to form what he calls his own 'electronic cocktail' of sounds.
StringFella's first single "Altitude" was released on Manchester, based label TwistedVintage House, becoming the label's bestselling track for over 12 weeks. His following release, "Flavour of Old" has been described as a "must have for the house heads" by TwistedVintage Records boss, Lee Bryan. He then, after a lengthy three-year hiatus from the scene, teamed up with up-and-coming record label "Red Penguin Records" to release the dark, yet energetic "Heel Hooked" in May 2021.  StringFella has now released his brand new single "Single Origin." The song is a driving techno track with a catchy, melodic twist.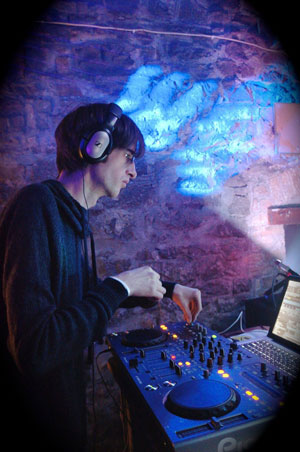 Could you tell us the story of your moniker StringFella, and how you arrived at this point in your musical career?
StringFella: The name StringFella comes from my appearance: quite tall and thin. I used to be known as Jungle Joe but when I signed to twisted vintage music in 2017, they suggested I change it to better suit my genre of music so as not to be mistaken for a producer that makes jungle music.
Who are the main Dj's and producers that have most influenced your approach to music and production, and why did they have that influence?
StringFella: There are so many to name, the likes of Boris Brejcha, Ben Klock, and guy j are some of my favorite producers and influence me a lot. My friend and producer Conor Brennan is another massive influence to me, he is one of the reasons I starting producing, he introduced me to the fantastic world of house and techno. He is one of the most talented producers I know and I send him most my tracks for review before release them.
What inspires you and keeps you making and producing music despite the enormous amount of noise out there?
StringFella: My daughter. I want to be able to leave behind my music for her to listen to when I'm long gone, She's my number one fan and loves that her daddy is a musician and makes music. She loves dancing to my music.
Which are the key elements you always try and put into your music?
StringFella: Rhythm and melody's I like a good repetitive melody with a nice rhythm and heavy kick. You have them right and you are on your way to a great track. I'm known for making modern house and techno music with a flavor of older elements and keys.
What more than anything else, do you think makes you a good DJ and producer?
StringFella:  I think when it comes to electronic dance music a lot of producers are trying to make what they think the audience wants to hear and they start to follow the same pattern and their tracks start to sound very similar. I produce music that I like and want to hear which gives me the freedom to forge my own sound and style which in return makes me stand out from other producers.
What is your process when composing a new song? Where do start, and what usually comes into your head first – the melody or the beat? And how do you then develop that idea into a song?
StringFella:  The first thing is always the melody, I usually have the melody and song  in my head, then I will sit down at my keyboard and put the melody down, once I have that down ill move onto the kick, the kick is such a huge part of house and techno, it's the driving force of any good techno track so I spend quite a bit of time on the kick making sure its massive, after this I'd move onto the bass and strings and other parts then finally blend the whole lot together, I call this the electronic cocktail.
What's the one thing you wish you had known when you first started making and releasing music?
StringFella: There is so much I did not know then, and there is so much I still don't know. When I first started producing, I was starting fresh so everything was new. I had never used a digital audio interface, never used midi controllers or anything like that. I had no idea of how to EQ and did not know the importance of it. It's something that I wish I knew earlier and understood more. As I grew as a producer over the years, I learned so much and even learned the art of mastering along the way. It's one thing I love about music there is always so much to learn and you can never know it all.
How do you manage to rise above the noise and work with the some of the top names in the house and techno scene in Ireland and the UK?
StringFella:  We have so many great producers in Ireland the likes of Jamie Behan, Sunil Sharpe, Mode_1 and Jon Hussey to name a few. The house and techno music scene is still quite small and you get to know some great DJs and producers along the way and you get invited to play gigs and festivals where you meet more and so on. I've been lucky enough to play alongside these guys and even grow to call many of them friends. Jon even has my tracks in his house section of his music collection which is a huge honor.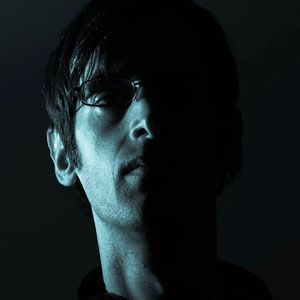 Do you only create and work in a studio environment, or do you also find time to work in a live setting? And if so, which of these two do you ultimately enjoy more?
StringFella: I mainly produce music and Dj less. I much prefer producing music in my studio where I can create music from scratch. I can get quite anxious when preforming in front of a crowd but usually settle once I get into it – yeah definitely prefer working in the studio.
Can you tell us about your own latest music release and the key elements to lookout for?
StringFella: Of course, my latest track is called "Single Origin" it was released on the 3rd of December on Red Penguin Records. "Single Origin" is a techno track with a driving acid bass line and melodic keys.  It's quite a fast and driving track with a huge kick and bass.
Do you have a personal favorite track in your catalog that has a specific backstory and/or message and meaning very special to you?
StringFella: I love all of my tacks but to pick out one id have to say "Heel Hooked" that's probably my favorite track musically to date. All my tracks musically tell a story of struggles and successes in my life. My latest track "Single Origin" tells the age-old tale of one relationship ending only to only find true love in the end.
Do you have a favorite piece of hardware/software in the studio right now which you love working with?
StringFella: My Arturia Minilab is my most used keyboard, it's a midi keyboard that connects to the Arturia Minilab which features thousands of different sounds. I also have a soft spot for my Artura Drumbrute and I love my Korg Volca bass which has that acid sound like the famous Roland 303. I produce and master on Ableton live on my MacBook pro. I've used other digital audio interfaces but for me Ableton is the best.
On the other hand, is there a piece of hardware/software that you're aspiring to add to your setup, and why do you think you need it?
StringFella: I've had my eye on some older synths, looking at adding the rhythm wolf drum machine in the near future.
What has been the most difficult thing you've had to endure in your career so far?
StringFella: Finding the time to make music with a busy work schedule and spending time with my daughter, there is just not enough time in the day for everything.
On the contrary, what would you consider a successful, proud or significant point in your career so far?
StringFella: Playing alongside techno legend Jon Hussey was a high point for me, Jon is a don of the Irish techno scene here in Ireland. Having my track played on FM radio on RTE one of Irelands biggest radio stations and also recently been played on Juice FM in the UK with my latest release have also been huge for my career so far.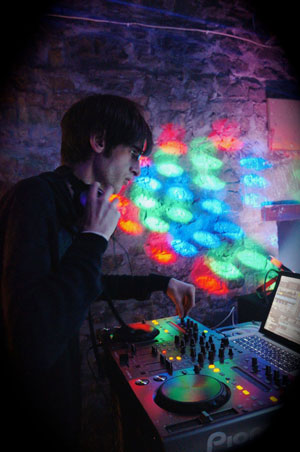 How strict are you with genres? Do you only concentrate on specific styles of electronic music, or do you also step out of your comfort zone when required?
StringFella: I'm pretty strict, I focus solely on house and techno, I'll step outside of my comfort zone but within the house and techno scene, for me I'm a house and techno producer. I'll let other elements into my techno world but I'll never wander outside the walls of house and techno.
Where do you do most of your recording, mixing, production and mastering work? And do you outsource any or these processes, or do you do it all by yourself?
StringFella: I do most of my recording from my home or my studio. I produce, mix and master all my tracks by myself, I used to outsource my mastering but with my last few tracks I've mastered my own work. It's quite rewarding starting with nothing and ending up with a completed track that you have completed all by yourself.
Do you have a favorite motto, phrase or piece of advice, you try to live or inspire yourself by?
StringFella: See, achieve, believe. I always believe in the power of this if you can see it and believe in it you can achieve it. Humans have the power to be and do anything they want to do.
How open are you with collaborations? Is it something that feeds your creativity or do you prefer working alone in the studio?
StringFella:  I'm always open to working with other talented producers and have done so in the past to great success. Working along other artists can help you learn many new things and it is always great fun to combine ideas and see what comes of it.
What do you find most rewarding about what you do? And do you have a specific vision or goal set in your mind that you would like to achieve in the near future?
StringFella: Every year I set new goals to achieve. This year I smashed my goals getting on FM radio stations. Next year I'd love to play at Electric Picnic depending on covid rules. That would be a huge goal of mine, Electric Picnic is a massive music festival here in Ireland.
OFFICIAL LINKS: YOUTUBE – FACEBOOK – SPOTIFY
Please follow and like us: