Singer Donnell Isaac is currently promoting his upcoming album "Love Changes." The album features the title track as its big single for release, which was written by the late Skip Scarborough, which is being promoted as a tune that reflects the power of love.
Donnell Isaac says that the song was inspired by his wife. Isaac feels that those who have people who believe in them are more likely to succeed and go far in life. "Love is all about making the sacrifices one needs to make to help people see their goals all the way through. It is about knowing that love will always be there."
The music that Isaac makes is designed to refresh the soul and to touch the heart. It is about understanding the value of love and what makes it special. This is a point that is found throughout the entire "Love Changes" album.
Isaac is currently based out of Greensboro, North Carolina. He is a native of Portsmouth, Virginia. He has been working well with promoting his work throughout the southeast and is aiming to expand his reach and is an inspirational message to the masses.
"Love Changes" was produced by Jermaine "Jay New" Newsome and Mushran "Mooshmillionz" Johnson.
How long have you been in the music business and how did you get started in the first place?



Donnell Isaac: I been in the music business since 2000. I got started by writing my very first song entitled "Never change your heart desire and happiness is just a step away". Music has always been part of my life growing up singing in many community and church choirs and groups.
2. Who were your first and strongest musical influences that you can remember?
Donnell Isaac: Curtis Mayfield, Donny Hathaway, Angie Stone
3. Which artists are you currently listening to?
Donnell Isaac: Angie Stone
4. What do you feel are the key elements people should be getting out of your music?

Donnell Isaac: Some key elements should be love, and promoting healthy relationships and longevity. The ability to recognize that you can find strength through love.
5. What do you think separates you from the crowd of R&B and SOUL artists emerging right now?
Donnell Isaac: I would have to say my sound, style and approach.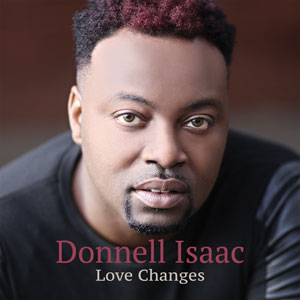 6. Do you currently have any preferred song in your catalog, and why is it special to you?

Donnell Isaac:  Yes, my new song Love Again. This song is a complete transparent message of my marriage.
7. Are your lyrics predominantly based on real events and personal experiences, or are they drawn from your creative storytelling skills?

Donnell Isaac: They are truly based on my experiences.
8. What would you consider a successful, proud or high point in your career so far?

Donnell Isaac:  Connecting my music with the masses. Finding out that listeners feel and can relate to the messages in the song.
9. What has been the most difficult thing you've had to endure in your life or music so far?

Donnell Isaac:  Losing my grandmother has been the most difficult thing I have endure. She was my biggest support system and champion. Grandmothers are jewels.
10. What key ingredients do you always try and infuse into your songs, over and above style or tempo?

Donnell Isaac:  I love to infuse gospel/ jazz sounds along with storytelling and transparencies.
11. Do you also produce the music and write the lyrics on your songs or do you work with outside sources in any of these cases? And in the event that you work with outside sources, how do you choose your collaborators?

Donnell Isaac: I write my songs. But I work with 2 great producers Jermaine Newsome and Mushran Johnson, from my hometown. Who has been with me from career start to help me birth such great songs.
12. Which aspect of being an independent artist and the music making process excites you most and which aspect discourages you most?

Donnell Isaac: The whole creative process excites me from beginning to end. I'm never discourage at any part of the process. I learn something new every time.
13. How do you record, produce and market your music? Do you have a team to help you or do you do everything by yourself?

Donnell Isaac: I usually build a small close knit team that includes myself and work it out baby! lol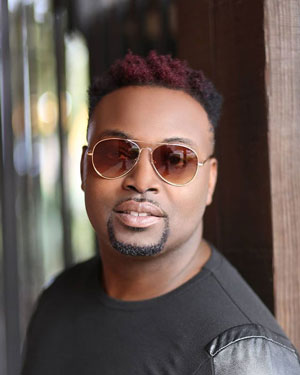 14. If you had the opportunity to change one thing about how the music business works right now, what would that be?

Donnell Isaac: Increase the platforms for more indie RB Soul artist.
15. If someone has never heard your music, which keywords would you personally use to describe your overall sound and style?

Donnell Isaac: Soulful, mystic and pure raw talent.
16. Do you consider Internet and all the social media as fundamental in building a career in music today, and what is your personal relationship with the new technology at hand?

Donnell Isaac: Yes I do. I think artist success and survival now includes the new social media era. Social media has proven over the years to be the way to reach many consumers and your target audience.
17. Tell us something about the workings your latest release, and what your expectations are from this body of work?

Donnell Isaac: My latest release Love Changes EP. I am super excited and proud of this body of work. My expectation is to create a buzz. Gain new followers and reach global market.
18. What is your relationship with visual media? Do you think videos are important for your music? Do you have a video you would recommend fans checkout?

Donnell Isaac: Yes I do. I believe consumers like visuals. I know when I purchase I always look for pictures or videos before I buy. Here is one of my videos to "Loving You" https://www.vevo.com/watch/donnell-isaac/loving-you/QMGR31784772
19. Which one opportunity, promotional service or product – currently existent, or still to be created – do you wish was available to help independent artists reach wider audiences?

Donnell Isaac: More Artist development. It appears labels are not offering that any more.
20. What's next on the upcoming agenda for Donnell Isaac in 2018?
Donnell Isaac: Tour, and more albums = more music.
OFFICIAL LINKS: WEBSITE – SOUNDCLOUD
Please follow and like us: