While the ambiguous IDM genre has grown flooded with sound-alike artists, it is refreshing to hear the self-titled album by Grimbit who has have crafted thirteen meticulous tracks. The hardest part of this album for a listener is deciphering the musical expressions of Grimbit's style and relating to them on an emotional level. That is why this is best for an advanced and open-minded IDM fan. In a world where everyday music numbs the mind of even the most simple individual, Grimbit wakes the soul, and inspires a new thought. People disappear, problems vanish, and we are left with an everlasting joy that creativity, no matter how far from our musical perceptions is not dead.
Something you realize after listening to a lot of glitch music – along the lines of Aphex Twin or Squarepusher – is that it is healthy for your brain to listen to. It teaches your mind to analyze patterns and find what is similar between them. Grimbit has the same effect and this is good music to relax to once you get a grasp on the ever-changing rhythms. This is also great music to improve your grasp of syncopation, as there is a lot of it here.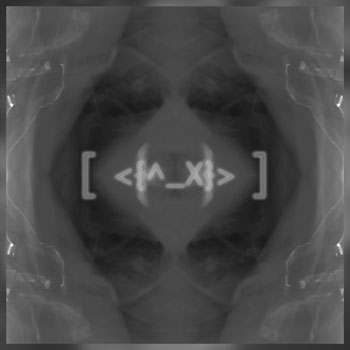 As someone who is interested in Electronica in general you may like to listen to this once or even twice but this is not the sort of thing that you can remember because it is just so unconventional. Trying to repeat a track in your mind is like trying to count backwards. So this album can be played over and over again and remain as fresh as the first time you heard it. Grimbit has created a mixture of beautiful, chaotic, atmospheric, rhythmic and playfully happy tracks. He's also arranged these tracks into a great progression. Which ones do I like best? "PSR B 1620 -26b (Original Mix)", "Ra Me (Rising Chill Mix)", "Porygon Herb Dub (Ft King Ital Rebel) (Original Mix)", "Sirius A (Original Mix)", " Day Glo Vixen (Original Mix)"and "Unfinished Melody (Ft Supply Fi) (Original Mix)".
Grimbit doesn't rely on catchy melodies, but uses subtle textures and tones that take time to reveal themselves.  Fans of Autechre or other more experimental electronic music would be able to lock onto these tracks fairly quickly. The arrangement of the tracks provides a wonderful listening experience full of surprises – sometimes calm and soothing, sometimes loud and jarring – a wondrous amalgamation of sound, rhythm and vibrations. It is hard to imagine that one artist could be so diverse on a single release.
The best thing I can say about this album is that, listening to its varying collection of rhythms and their subtle variance from song to song, you're forced to approach electronic music with entirely new ears and expectations. Grimbit will challenge your appreciation of electronic music, and if you do not like it the first time you hear it, save the album to a safe spot and pull it out the times you need to help curb the restrictive confines of what the electronic Dance genre creates. If you find yourself getting sick of the hook-filled EDM music you love then it's time to reach out for Grimbit!
OFFICIAL LINKS: FACEBOOK – TWITTER – SOUNDCLOUD – BANDCAMP – YOUTUBE
Please follow and like us: