Jester Syndrome is a band from Athens, Greece. They released their first single "Falling Star", during November 2020, before completing the current lineup and fully launching the band in 2021. A day before the end of 2021 Jester Syndrome dropped their eponymous EP.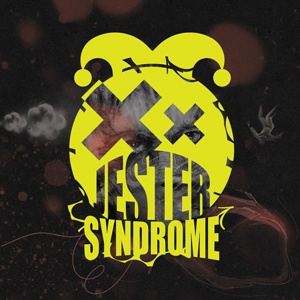 Their music is influenced by the general range of rock music. It combines elements from garage, punk, and post-rock etc. However, what characterizes it, is the combination of dynamic guitar riffs with melodic lines from the Cello, and layered drums and bass.
Jester Syndrome also often use Balkan and Greek elements from their urban music tradition. These elements do not predominantly define their sound, as much as serve it, giving a more interesting sonic aesthetic to the band's compositions.
The lyrics of Jester Syndrome's songs have been concerned, so far, with their inspirations, which has led them towards thematic paths of myths and allegorical stories, expressing their points of view through these prisms.
Find & Support Jester Syndrome:
https://open.spotify.com/artist/1q9YMdl4TmK5rrRSz5KuXK
https://jestersyndrome.bandcamp.com/
https://soundcloud.com/jestersyndromeband
https://music.apple.com/us/artist/jester-syndrome/1602562071
https://www.facebook.com/Jester-Syndrome-107447005104812
Please follow and like us: