Phoenix, Arizona USA – GameSmash has released SmashChart a new and exciting and fun way to express your opinion on current Music.
***JUST ADDED, 2016 PRESIDENTIAL ELECTION SMASH TAB. SMASH THE CANDIDATE YOU DONT LIKE, THE LEAST SMASHED CANDIDATE WILL BE THE MOST POPULAR***
Have you ever wondered how a particular song got to the #1 spot on the Top 40 Music Charts?  Us too!  SmashChart is a user generated Top 40 Music Chart, but with a twist, we present the user with the previous weeks Top 40.  Rather than vote for the songs you like, you "Smash" the songs you don't like.  At the end of the day, the least smashed song is a true representation of the most popular music.
Download at the Apple app store: SmashChart
When you first log-in to SmashChart, you will be immediately taken to the smash screen.  From here you can:
*Preview the song
*Buy the song if you like it
*Or Smash the song if you don't like it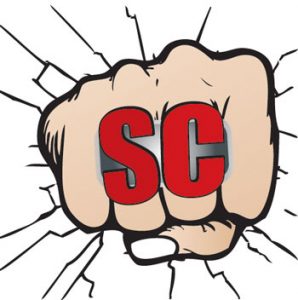 So you see this is a true music discovery app as well, we aren't going to recommend songs like iheart radio or Pandora, but if you see a song rising to the top of the SmashChart Top 40, how could millions of people be wrong?
From the Smash Screen, head on over one tab to the SmashChart Top 40.  This is where all of your hard work is reflected.  You can watch in real time as songs move up and down the SmashChart Top 40, pretty cool huh.  At the end of the day and week our data is saved to create the one and only SmashChart Top 40.
Did we mention that you can follow other smashers?  Invite people into the only music related social network.  We have added one of the coolest features to stay connected with other SmashChart users.
*Post pictures from concerts (or anything for that matter)
*Tag friends
*Comment on other pictures
Don't get us wrong, we love seeing all of your cool pics and comments, but what we love seeing more is our friends expressing their musicality.  Have fun with it, tell your friends, and for the first time ever, help us create an unbiased true Top 40 Music Charts.
"Wow, SmashChart lets me Create the Charts! Not those so called gurus behind the scenes. I love it!"  Lois Bailey (from FaceBook)
Download at the Apple app store: SmashChart
OFFICIAL LINKS:
https://www.facebook.com/Smashchart
https://www.facebook.com/RealFireFan
https://www.facebook.com/Exciting-Sports-App-Fan-Page-1759579694286212/
http://www.pixelprospector.com/sound-music
https://itunes.apple.com/us/app/smashchart-where-you-create/id614003870?mt=8
https://welcome.freemyapps.com/
Please follow and like us: