Friday, August 19 – the independent singer songwriter Emy Cee will return to music with a dynamic new single entitled 'Above The Sky.' This soulful new tune adds to Emy Cee's growing and impressive creative portfolio. From music to voice-over to acting, she has become a versatile artist across a variety of mediums.
'Above The Sky' marks Emy Cee's return to music after a hiatus. This break, however, wasn't her first. In the aftermath of September 11, Emy Cee took a break from her art to serve her country. Since then, she has made supporting veterans her most poignant cause, something she's immensely passionate about promoting.
One of Emy Cee's greatest accomplishments, performing alongside Roger Waters of Pink Floyd, was in support of veterans at the Bob Woodruff Foundation 'Stand Up for Heroes' benefit concert.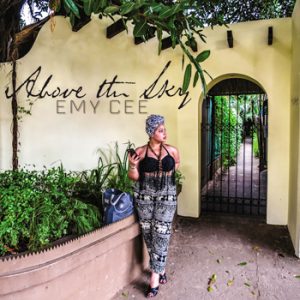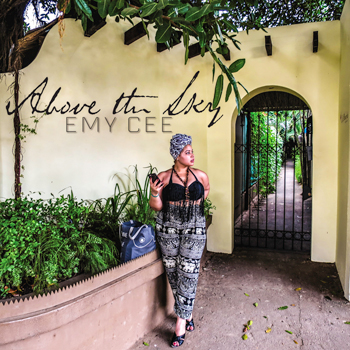 Emy Cee's performance style is peppered with an array of her influences -Beyonce, Alicia Keys, Whitney Houston, and the like. In 1995, the tragic death of Selena Quintanilla awakened Emy Cee as a vocalist, and ever since she's toiled toward creating a name for herself in the industry.
'Above The Sky' harkens back to some of the finest elements of her influences' music. It's soulful, heavily R&B based, and tinged with an eclectic jazz fusion styling.
'Above The Sky' is also the first glimpse into Emy Cee's upcoming EP, due out later this year. Fans can keep up to date with the performer by following her on social media and her official website.
Based in New York City, Emy Cee is constantly striving to create compelling artistry both in and outside of her musical endeavors. The new single will be available on all major digital music platforms, including streaming services like Spotify and TIDAL as well as shops like iTunes and Google Play.
'Above The Sky' is now available on ITUNES
Emy Cee also has several live shows booked through October in New York, all of which can be found below.
Official Website: www.EmyCeeMusic.com
EPK: http://www.reverbnation.com/rpk/emyceemusic
Instagram: https://www.instagram.com/emycee/
Facebook: https://www.facebook.com/EmyCeeMusic/
 Contact Information:  info@emyceemusic.com
Please follow and like us: