Sometimes to understand the present or even the future, we need to look back at what came before. 2013 saw many female artists release their albums, winning MTV Music Awards, Best Video Awards and so on. The evidence is clear – female artists have turned the tables, becoming a dominant force in modern popular music.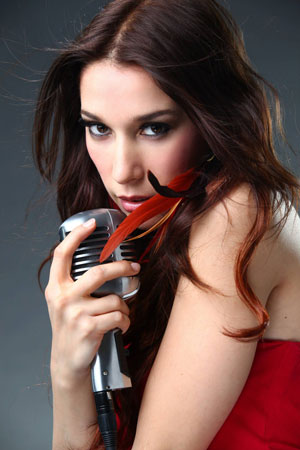 In 2013 a female force to be reckoned with, and an event was taking place – Italian singer-songwriter and multi-instrumentalist, Emanuela Bellezza released her album  "Ella Se Va", produced by Grammy-award winner Gustavo Borner. Completely in Spanish, the recording garnished Emanuela with plenty of fan praise and critical acclaim, as well as having its lead single played on Venezuela's main stream radios and settling in the Venezuelan Top40 charts.
The tracks that featured some of LA's top musicians, which included Jimmy Johnson (Bass), Dean Parks (Guitars), Aaron Sterling (Drums), Jon Gilutin (Keys) and Jean Luis Contreras (Acoustic Guitars), only enhanced the experience. So how did an independent, female artist, now based in Los Angeles, get to record with such a prestigious crew at the time?
Again, we need to take another step backwards. Emanuela Bellezza started to make waves in 2012 by winning the nationwide MTV Très contest, which allowed her to perform alongside Latin star Juanes at the MTV Unplugged. Her version of the Juanes – Nelly Furtado recording, "Fotografia", captured the attention of many and paved the way for further opportunities.
In the same year she opened for one of the all-time Best-selling Italian artist, Jovanotti, and sang alongside Latin Grammy award-winning singer-songwriter, Franco De Vita, at the Gibson Amphitheater in LA. Moving forward to 2013, and more precisely February the 18th, Emanuela also appeared on RAI – the Italian national state television – in a program called "La TV Ribelle", transmitted on RAI Gulp channel, which is owned and operated by RAI itself.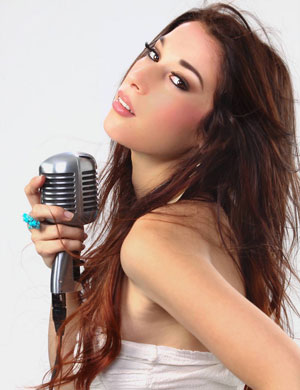 By this time Emanuela was truly starting to expand her artistic wings, going on to be a finalist in The John Lennon Songwriting Contest, with her song "Esperanza de Amor". She also clinched a final spot in the U.S.A. Songwriting Competition, with the song "Lo Que Se Da Regresa". And if you're wondering why an Italian songstress has so many songs tilted in Spanish, it's simply because Emanuela Bellezza is perfectly capable of speaking, writing and singing in both Spanish and English, besides her own mother-tongue Italian.
And as if to prove that point, she got nominated yet again. This time The Hollywood Music In Media Awards selected her English-language track, "Stay With Me" in the Best R&B/Soul category. In 2015, the Rumi Awards also succumbed to Emanuela's extraordinary talents, when she walked away with "Best Artist Europe" and "Best Singer Duet" awards.
The above preamble gives us a fairly clear picture of artistic caliber of Emanuela Bellezza, in case you have not being paying attention to your musical radar since 2013, and brings us directly to 2016, which finds Emanuela still completely immersed in her craft, and continuing to move her way up to the next level.
Three years and 3 albums later, she is currently finishing work on her brand new album, to be produced by none other than Darryl Swann, who has also produced R&B/Soul artist Macy Gray. And in between all her activities, she also finds the time for collaborations, having recorded the song "I love To Dance" for 80's DNA Reloaded, with bass player extraordinaire, Nathan East, who is also a member of the jazz supergroup Fourplay.
Looking back then, we can see how 2013 produced a massive wave of female success in the music field. The same wave which also initiated the rise of Emanuela Bellezza's star. And which takes us straight to the future, precisely to 2017 and the release of her upcoming album, and I firmly believe, the absolute consecration of her talent.
OFFICIAL LINKS: WEBSITE – FACEBOOK – INSTAGRAM – TWITTER
Check out the Emanuela Bellezza video for the title track off of her last album – "Ella Se Va"
Please follow and like us: