Singer YSO and songwriter-producer AAKASH started their professional music journey in October last year. Having an extensive background in classical violin has influenced YSO's ability to create unique and blissful melodies, whilst AAKASH's hip-hop dance choreography has helped shape the duo's R&B and Hip-Hop releases. July now welcomes the arrival of a glistening single with renewed energy across 'Stay Awake'.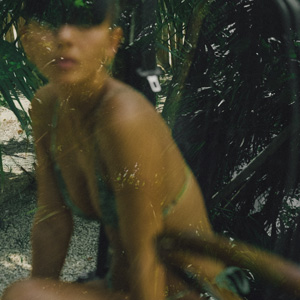 'Stay Awake' unveils a track with modern R&B and soul-influences in its own unique way. Organic percussion and brooding melodies combine with YSO's enticing vocals and heartfelt lyrics for an undeniably captivating listening experience, whilst AAKASH's flawless production skills bounce around this late-night affair from both gifted talents.
"It's about the rare moments you share with someone that you don't want to let go of and stay awake to hold onto them." – YSO X AAKASH
Inspired by a woman YSO met while traveling in Tulum, Mexico, 'Stay Awake' focuses on the time the pair spent together. When he returned, YSO met with AAKASH and revealed the stories which influenced the production and lyrics for the track, whilst recreating the vibe as much as possible.
The duo have previously released two singles 'NIGHT' and 'NEED' and their debut album last year entitled 'INTROVERT' – their latest single showcases another essential addition to their growing discography with a modern-day R&B and Hip-Hop sound.
OFFICIAL LINKS:
https://www.instagram.com/yasomusic/
https://www.instagram.com/aakashmusic/
https://open.spotify.com/artist/5iFz3JgbBTvytZsRjimSol?si=__k2lBLcS3aReBi-mGP6Jw
Please follow and like us: