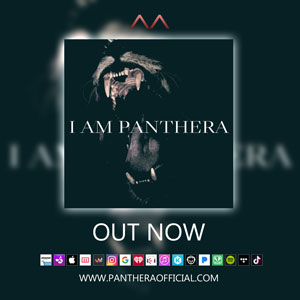 PANTHERA is an electronic dance music DJ and producer hailing from the United Kingdom. The name derives from the genus of large cats, something which he is an advocate of. He has been DJing since childhood and has also attended the London Sound Academy for DJing and production.
His first EP, 'I am PANTHERA', was released on the 24th of January 2020. The EP contains five tracks of various sub-genres of EDM – specifically electro, future and big room house, melodic dubstep and future bass.
However, each track was released every few weeks from the 1st of November 2019 leading up to the final track on the 24th of January. The EP is available right now on all major digital platforms and has garnered nearly 200,000 stream so far. The future looks bright for PANTHERA. He plans to release more music and DJ at venues locally and abroad.
OFFICIAL LINKS: WEBSITE – INSTAGRAM – SPOTIFY
Please follow and like us: