Andrea C., stage name Drea Mon'e, grew up in Los Angeles, C A.  She knew singing would be part of her life someday, and by the age of 6-7 years old, her family noticed that her love for singing had grown and encouraged Drea Mon'e to perform. Her first talent show didn't go well; in fact, she was so nervous and scared that she didn't perform at all.  Still a young girl waiting for her next opportunity, her mind was made up not be afraid. She'd began performing at smaller events, family functions, weddings, birthday parties and family reunions.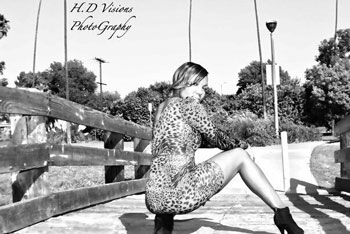 After performing around her family Drea Mon'e's courage to sing and perform grew as the aspiration to write was born.   By age sixteen, while sitting at the bus stop going home from school, she wrote her first song and the feeling of expressing her feelings through poetry was amazing.  To this day Drea Mon'e uses her music to express her feelings in her life and what's going on around her in different situations.  Through her music, she wants people of all ages and color to know that life is about making mistakes; and, growing from them to make yourself better than before.
Being a single parent, Drea understands life and all its hardships.  Being a cosmetologist by trade she has made it possible for Drea and her family to have a fulfilled and enjoyable life. Through trials and tribulations, and experiencing rejection after auditioning for American Idol and the X Factor, Drea is driven by her strength and determination to succeed.
OFFICIAL LINKS: WEBSITE – STREAMS – MADDAWG RECORDS
Please follow and like us: