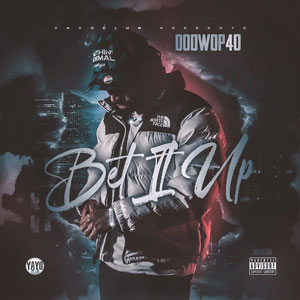 The Midwest, conscious trap rapper DooWop40 is thrilled to announce the release of his latest single, "Bet It Up." The track dropped Feb. 26, 2022 on YAYOCLUB ENTERTAINMENT label.
"Bet It Up" was written while DooWop40 was in Lexington, KY federal prison on a firearms charge. He wrote the song to a beat he had heard on the radio. Then after being released in 2021, purchased a beat from Drumlordz, who he had made at the same tempo as the song he had originally heard on the radio.
With lyrics about how he purchased an abandoned home and fixed it up with parts that a neighborhood drifter had shoplifted from Lowes, over an EDM, Trap, and Drill beat, it was the perfect combination for a Hit record.
You can stream "Bet It Up" and prior releases by DooWop40 on all music platforms. Have a look at the video for "Bet It Up" on YouTube. I myself have personally watched it at least 20 times, getting the same energetic reaction every time.
OFFICIAL LINKS:
Instagram
www.Instagram.com/_doowop40
Facebook
http://www.facebook.com/DooWop40/
Spotify
https://open.spotify.com/artist/0GNM8x30M6GNcvPaAibDXc?si=so9Dnz15SzmyFyW_ggqy9Q
Youtube
https://youtu.be/kHveDjtWeGw
Where To Buy Music
https://songwhip.com/doowop40/bet-it-up
Please follow and like us: