With experience from several releases, more than 500 concert performances all over Europe and over 20 years of music experience, Adisa Zvekić is already an established artist of international substance. Bosnian born singer-songwriter Adisa has been a performing artist since the 1990s. Her unique and powerful vocal talents have offered vital contributions to the musical projects of bands like Gluho Doba against Def Age – GDADA (BIH), Dubioza Kolektiv (BIH) and La Cherga (AUT). Moving to Norway in 2013, Adisa settled down to start a family and to begin work on her solo project Diamusk.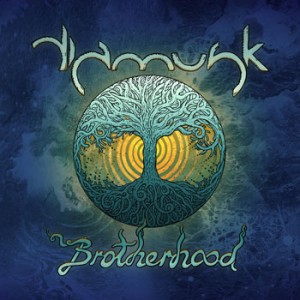 The debut album by Diamusk, entitled "Wadada", is expected to release in April 2016, and will mark the beginning of a phase in Adisa's career where she will be standing fully on her own two feet. All of the lyrics, vocals, compositions, arrangements and production is done and performed by Diamusk herself, with able assistance from her husband. In the meantime she has kicked things off with the Pop-Reggae and crossover Dub single, "Botherhood".
It's rare that an artist can come along at one time on a given debut solo single or album and reach a level of near lyrical and musical perfection. What Diamusk does on "Botherhood" is just that, and she does it without pulling any tricks or doing anything irregular. She speaks from the heart of the things she has experienced, seen in her life and believes in. Her lyrics are things that people usually take for granted and sometimes overlook in life.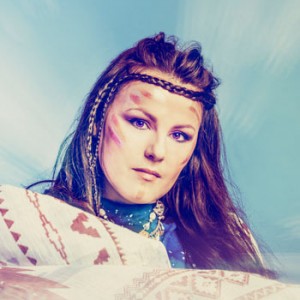 Diamusk transmits the message that "No matter what life throws in your face along the way, you need to take control and deal with it yourself. Brotherhood communicates that you are always part of a whole; no matter how lonely and deserted you may feel. Through the powerful tools of love and forgiveness, you will grow and again become the master of your own life." The song "Botherhood", will make you say "I know what you mean…that is so true…you took the words right out of my mouth".
Diamusk has a very different style for her Reggae-Pop. She is somewhat of a pure story teller. Her songs are about something, there is a message to be found in each one of her verses. My enthusiasm extends way beyond Diamusk competence as a songstress and the outstanding musical quality of the song "Botherhood". It's the power of her pen that impresses me. Adisa Zvekić has an exceptional mind; she's an original thinker. She boldly challenges concepts that are so ingrained in our culture that they are accepted as unchallengeable 'givens'.
Of course her musicality cannot be ignored either. The bass and drum driven Dub-influenced beat, and the overall production is exceptional. "Botherhood" is Reggae-Pop and Dub music at its current crossover finest.  This is a warm-weather-with-the-windows-down-in-the-car-and-the-volume-up-high track, perfect for the arrival of next summer – A great rhythm, catchy beat, and super vocals!
OFFICIAL LINKS: WEBSITE – FACEBOOK – YOUTUBE – SPOTIFY
Please follow and like us: