UK based D.Pierre is lyricist, songwriter, director and producer who has an extensive background in video production. He has put himself right on the come-up with his latest single release "More". Equipped with his own production, the song puts forward a sound that is, by and large, a productive synthesis of EDM, Pop and forward-thinking electronic.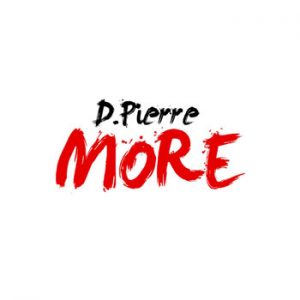 This is a product that is thoroughly progressive, yet accessible. On "More", we find D.Pierre at his best, and a microcosm of his expression. The vocals plead and boast, stand strong, but defenseless with heartbreak – all on top of the masterful production.
If this song achieves anything – and it does – the synth beat alone rejoices in brilliance. This beat is hard and it grabs you by the dark corners of your sensibility.
This doesn't mean that D.Pierre has little room to shine vocally. On the contrary we see him at the center of this track, as his vocals manage, rather effortlessly, to remain distinct either when rapping or gliding into full on singing. In light of rappers who sing or singers who rap – this is something that seems dangerous to attempt: D.Pierre isn't afraid. He pulls off the whole electronic/rapping/singing thing in his own way.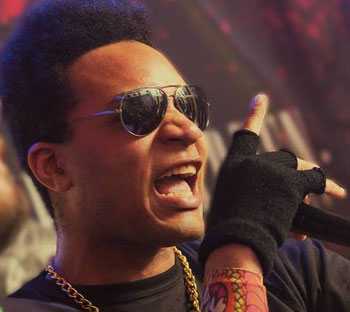 Taken as a whole, the song delivers an aesthetic unity – one that isn't just reducible to either the music, the singing or the rapping, as its clearly a synthesis of the three. This is what makes the song interesting and, above all, productive.
It demonstrates that a song can function as a strict synthesis of aesthetic vision. This means that while D.Pierre will make a name from "More", this is in large part because of the consistently groundbreaking production, singing and rapping!
No doubt D.Pierre turns up with something completely refreshing on this new single. The track sees this crossover artist multi-hyphenate (he sings, he raps, he produces, and he writes) giving the game a breath of fresh air. Following "Speakerbox Riddim", "Your Love" and "Want It", the new track sees him confidently embrace his own inimitable and infectious style.
Its airy drip transfixes just before building into an undeniable electro refrain. Somewhere between Drake, Kid Cudi and Kid Ink, D.Pierre has found his own space to rule supreme. "More" is ultimately enigmatic and engaging at every turn. However, you really just need to listen to it for yourself. D.Pierre is paving his own lane, and it's bound to lead him right to the top. Get down with him now!
OFFICIAL LINKS: WEBSITE – FACEBOOK – SOUNDCLOUD – YOUTUBE
Please follow and like us: