(Los Angeles, CA) Jru Anthony's funky and rhythmic Life For Now LP was released on September 23. The collection is full of psychedelic soul and genre-jumping vibes. All the tracks were written, performed, and self-produced by the 19-year-old Washington, D.C.-born and raised artist.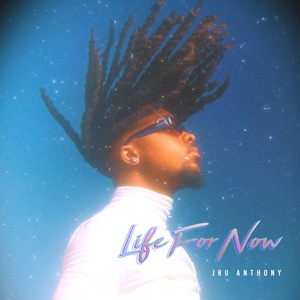 Reflecting back to creating "97 Chevy" Jru said, "When I made this track, I was really just inspired by a real-life situation I was going through. I felt like I needed a song to really say how I felt and lay it all out there for this girl. Needless to say, it worked out. At least for a little while."
Life For Now is a strikingly mature album from an artist yet to enter his twenties. Throughout the set of songs, Jru explores the emotional highs and lows of life and relationships. Fresh Hop-Hop & RnB calls it "Diamonds In The Rough."
Jru – pronounced Drew – grew up in a musical household, but it was his phone that got him interested in creating his own sounds. He got a phone in seventh grade and used YouTube beats to craft compositions. When his father, DC Go-Go band leader Frank "Scooby" Sirius (The Chuck Brown Band, Sirius Company), let Jru use his computer, it was like a new world opened up. Jru started producing original compositions. "It was fun, and it was a good way to get my thoughts and feelings out onto something that I could go back to later and connect with," Jru explains.
The Big Takeover Magazine said, "If you want to know where modern pop is at, this is the album for you. It stands with one foot in that classic sound, but it is where it chooses to place the other that really informs the sound. Life For Now has everything from R&B to chilled rock, from soul to ambient electronica, from modern beats to traditional musical moves."
OFFICIAL LINKS:
https://www.instagram.com/jruanthony/
https://www.tiktok.com/@jruanthony
https://jruanthony.com
Please follow and like us: