Multigenrist Alex Paclin releases his latest album 'What Time Makes Us'. An Alt-Pop 8-track album that showcases Alex's ability to blend genres and influences to create a well-rounded album that interweaves elements of Pop-Rock, Alt-Pop, Electronic and Russian Folk music throughout. Created over a 12-year period in Alex Paclin's home studio, 'What Time Makes Us' is a curated coming together of tracks that reflect Alex's personal experiences throughout the years. As Alex explains it "The album name comes from the idea that time makes us different, all the suffering or/and the good experience leaves an imprint on us and it is expressed in the things we do, in my case the music that I create."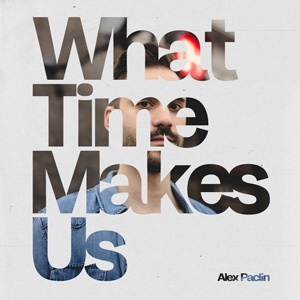 The lead single of the album 'Why Was It Me' echoes this sentiment, focusing on self-reflection and looking for a radical change.  An intimate acoustic guitar-led Pop-Rock track that blends electronic swells, uplifting guitar solos and Alex Paclin's impassioned vocal performance to create a unique soundscape that reflects the hopeful nature of the track. Other tracks on the eclectic album include the Russian Folk, electronic 'intro' track, the sweet ballad of 'Tomorrow' and the laid-back Jazz influenced closure of 'Hey Justine'.
Born in Russia and California College of Music alumni, Alex Paclin is a talented songwriter, vocalist, producer, harmonica & guitar player. By the age of 19, Alex was honored to play with blues legend Bob Margolin at Double Door INN, the oldest blues club on the east coast of the US.
Through the years Alex has performed at Russian festivals like "Nashestvie" (over 200000 listeners), Moscow music contest "Emporio Music Fest", "Pustyy Holmy" (open-air festival of free creativity), along with US festival "Hill Country Harmonica" alongside Sugar Blue and Jason Ricci. He has also taken part in shooting the movie "Blues in Russia" (by Phil Big Daddy Speat). Now back with his latest album 'What Time Makes Us', Alex Paclin looks to continue to deliver his honest lyricism and varied sound to his ever-growing fan-base.
OFFICIAL LINKS:
https://www.facebook.com/apaclinmusic
https://www.instagram.com/apaclin/
Please follow and like us: