Hailing from Pomona, California, rising hip-hop artist B0ryan is making a name for himself as a "go-getter" with an unwavering work ethic. It's easy to notice that B0ryan's confidence and ability to walk into any room certainly help with the progress. B0ryan attributes his success to the discipline and mindset he developed from his background in sports.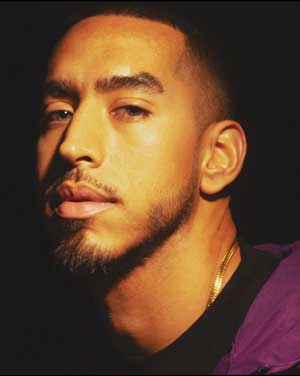 Growing up, he watched his mom wake up at 4am to drive him 60 miles to his grandma's house before work. "It made me hungry and ruthless on the football field," he says. But B0's determination has always extended beyond sports if you ask him.
"I'm stubborn enough to believe I can accomplish anything I set my mind to. I have a warrior spirit," he says. "That hasn't always been good for me, cause I juggle like 20 things at once but I can't help it. I love figuring things out and coming out victorious."
B0ryan's discipline and dedication drive him to constantly strive for greatness, he believes that anything is possible if you work hard enough. His passion and authenticity shine through in his lyrics – the music is a reflection of that journey.
If you ask him what he represents, he'll tell you : "When you think of anything I represent, I want you to think of a sign to keep going," says B0ryan. "A symbol of making your reality true no matter what stands in your way."
He aims to inspire the younger version of himself and encourages his fans to chase their passions relentlessly. With his warrior spirit and unbreakable work ethic, B0ryan is looking to leave his mark. Not only the music game, but fashion, entrepreneurship and life.
OFFICIAL LINKS:
www.B0ryan.com
Instagram @B0ryanonline
TikTok @B0ryan
Twitter @B0ryanonline
https://ffm.to/x186dmp
Please follow and like us: