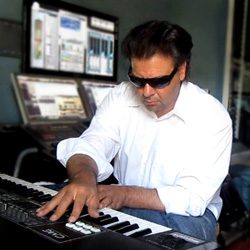 After a two year break following Oceanic's success which made it to #1 on Digital Albums-Greece category and #1 on Greece's Electronic Charts, composer AURAL FRAGMENT presents Oceanic II. The album is released by FM Records and is available on all digital stores.
AURAL FRAGMENT paints musical landscapes which take listeners to the open seas and bring the oceanic world to life, its serenity and beauty along with its eerie nature and the terror it strikes.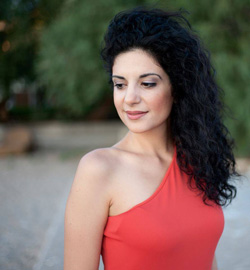 Inspiration for the musical themes are drawn from creatures that have been associated with the ocean since ancient times, themes ranging from the vastness of the seven seas to the loneliness that accompanies the traveler who wanders over them. Four (4) instrumental and two (2) vocal pieces are included:
1) The trident of Poseidon 2) Shine on water 3) Arctic ocean 4) The song of the mermaid   5) Equator 6) Atlantis
The musicians who participated are:
AURAL FRAGMENT (Giorgio A.Lazarou) -Synthesizers-Keyboards-Samplers-Theremin-Vocoders-Vocals.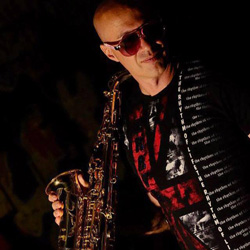 Julie Filippidou: Vocals and lyrics in the following songs: 1) The trident of Poseidon 2) Shine on water, 4) The song of the mermaid.
Nikos Koulouris: Saxophone on 5) Equator.
Music processing- Sound recording – Mixing and Mastering took place at Leadvoice Studios. Composition and Production: Giorgio A.Lazarou (AURAL FRAGMENT)
Record Label FM RECORDS.
The wonderful journey in electronic music continues…
https://www.youtube.com/watch?v=-YGN1v97JdA
OFFICIAL LINKS:
Subscribe for more music: http://bit.ly/SubscribeFMRecords
Find us on Facebook: http://bit.ly/FMRecordsFacebook
Find us on Instagram: https://bit.ly/2HF6ZJv
iTunes: https://apple.co/2VCRadM
Amazon: https://amzn.to/2CUVw8I
Spotify: https://spoti.fi/2scBIr5
Deezer: https://bit.ly/2GZGUJa
Napster: https://bit.ly/2TAJlU6
Tidal: https://bit.ly/2C5fhZq
Please follow and like us: