When looking at the official Billboard charts in recent years, it's clear that there are a number of foreign acts at any time. Be it Drake (Canada), Five Seconds of Summer (Australia), Adele (U.K.) or Niall Horan (Ireland), a lot of foreign music pop music can be found and is loved by American music fans. However, artists from a certain region are not commonly seen in US charts: Asia.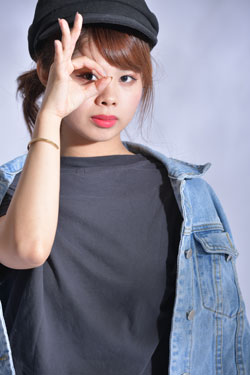 By now, everyone has at least heard about BTS but compared to other nation's representation in North America, Japanese artists are still the exception rather than the rule. This is bound to change, according to Vancouver based Rufus Lin Productions.
The music label and production house made it their mission to bring authentic Japanese Pop music to the US and Canadian mainstream market. Their first project is called Analyn Almerino.
The 18 year old singer, born in the Philippines, brought to Japan at age six, already has an impressive track record in Japan. At the tender age of 14, she won Nippon TV's talent show "All Japan Singing Talent Competition – Singing King", beating over 6,000 contestants on live TV in front of a national audience.
Three years later, in 2017, Analyn entered yet another talent show, this time by Japanese TV station ASAHI TV, once again winning the hearts of the audience and jury and taking home the grand prize.
Having just graduated from high school, Analyn can now fully focus on her music career. Analyn's and her label's plan is to export catchy Electro Pop with English lyrics, performed by one of Japan's most promising up and coming singers.
You can follow Analyn's journey on her Facebook page or on her website.
http://www.analynalmerino.com/
https://www.facebook.com/OfficialAnalynAlmerino
Please follow and like us: