Prepare to be transported on a melodic voyage as East London's rising star, Zardee, takes center stage with his magnetic single, "Waste No Time." From the moment the track ignites, you're swept up in a symphonic whirlwind of rhythm and emotion that leaves an indelible mark on your very soul. Harkening back to his roots, Zardee's musical journey began with the viral sensation "Ring-A-Roses" in 2009, a Funky House masterpiece that set the scene ablaze. However, his artistic evolution didn't stop there; Zardee embarked on a sonic expedition, embracing a plethora of influences, from the incomparable T-Pain to the visionary Shaka and the ingenious Masego.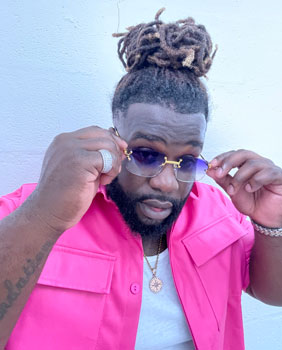 Through this sonic experimentation, Zardee unearthed a truly unique soundscape, a fusion of soulful R&B, adorned with a hint of Jazz, and sprinkled with the mesmerizing essence of Amapiano House – a modern marvel indeed. But Zardee is no ordinary artist – he transcends boundaries and art forms. As Bigz the host, he mesmerizes and orchestrates behind the scenes, lending his hosting and deejaying skills to luminaries like Trey Songz, Krept & Konan, and wretch32.
The Pepsi Stage at Wireless bore witness to his prowess in 2020, while his journey alongside Big Tobz illuminated stages across the nation. Zardee isn't confined to just the musical realm; he effortlessly wears the hat of an entertainer, gracing short films and even making a memorable cameo in the 2021 Tarzan film.
Now, let's dive into the heart of the matter – the mesmerizing anthem, "Waste No Time." The track opens like a treasure chest, brimming with skittering percussion that sets the pulse racing, and a funky bassline that effortlessly guides you to the heart of the groove. As shimmering guitars dance with twinkling keys, the sonic canvas is painted with hues of pure musical ecstasy.
And yet, amidst this vibrant tapestry, Zardee's vocals emerge as the true protagonist – soulful, rich, and drenched in raw emotion. His lyrical poetry resonates like a mellifluous echo, echoing the depth of his feelings.
"Waste No Time" isn't just a song; it's an experience. The verses unfold like intimate conversations, revealing a tale of love and adoration. Zardee's words paint a vivid picture of a captivating muse, a baddie from the East, who rides the rhythm of life with unapologetic finesse. Every lyric is a brushstroke, crafting a portrait of a woman whose beauty radiates like the sun's warm embrace.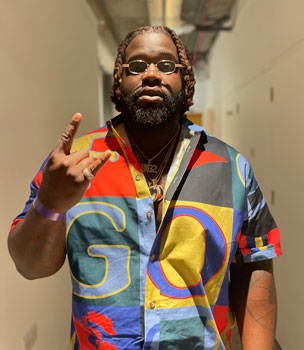 "She's my heartbeat, yeah, she's my lifeline," Zardee croons, encapsulating the intoxicating intensity of an unbreakable connection. The promise of a shared journey, overseas on a quick flight, evokes an unshakable bond, forged in the crucible of love's embrace. The chorus bursts forth like a declaration of devotion, a commitment to a love that's as bold as it is undeniable.
As the track unfolds, it's impossible not to groove along, carried away by the sheer energy and charisma that Zardee effortlessly exudes. His lyrical flow is a testament to his mastery over language, and the way he weaves together verses is nothing short of poetic brilliance.
But "Waste No Time" doesn't just soar on its musical prowess alone; it's a testament to Zardee's ability to capture the essence of human emotions. The track encapsulates the passionate yearning for connection, the fire of desire, and the resilience of a love that stands unyielding against the test of time. It's a reminder that amidst the chaos of the world, the pursuit of love remains a timeless and universal anthem.
In every note, in every beat, "Waste No Time" encapsulates the very essence of Zardee's artistic journey – a symphony of influences, a fusion of genres, and an unapologetic celebration of life's most profound emotions. So, let yourself be swept away by the magic that is Zardee, and let "Waste No Time" be the soundtrack to your own journey of love, connection, and self-discovery.
OFFICIAL LINKS:
https://ditto.fm/waste-no-time-zardee
https://www.instagram.com/bigzardee/
https://www.tiktok.com/@bigzardee
https://open.spotify.com/artist/5djdDIN1qmcD8MkDm0A596
Please follow and like us: