#Black Power Ranger produced by Dom Major, is the latest single by Young O.D. It's most remarkable quality being that it doesn't just feature a new sound or a new style; it comes with a moral philosophy. Young O.D. kicks intricate and direct verses with purpose and urgency.
Showing off charisma and a powerful delivery, this is primed to become one of conscious hip hop's next breakout star. As impressive as his previous work has been, the provocatively titled "#Black Power Ranger", represents a giant leap in scope, ambition, and sonic variety.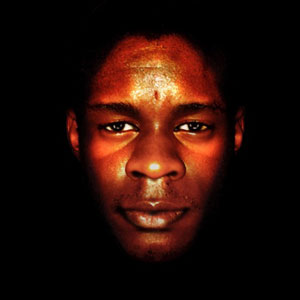 Young O.D. is a hip-hop artist so undeniably gifted that even the genre's detractors should pay at least grudging respect. Young O.D. pretty much embodies the antithesis of everything people hate about mainstream rap: Think rappers only talk about drugs, sex, and violence? Young O.D.'s lyrics here run the gamut from social to political criticism.
This is one of the most focused and powerful track's hip hop has seen in the last few months, embodying a fierce critique of white police brutality on black people. Like most artists who commit themselves to saying provocative things, Young O.D. occasionally slips into questionable territory.
But "#Black Power Ranger" is a landmark single, in truly turbulent times that could, and should, have a long-lasting effect on its genre.
The Toronto rapper and producer seems to have little to no problem holding his own through his hard hitting bars touching on serious and current issues. In this song, Young O.D. uses extremely clever and hard-hitting wordplay to analyze sociological statistics.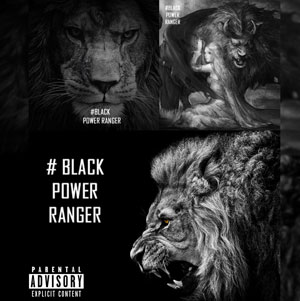 He's not just grabbing the microphone to brag and spit trash; he's digging deep, turning up the dirt and planting seeds for hip-hop, and mankind's future together on this planet.
There's no doubt that Young O.D. is able to pull off some of the most scintillating rhymes in the game, and will make you listen harder, just so you can understand the underlying message. Yet, no matter how uplifting your spirit, or truths are in your rhymes, it won't work without some incredible production on the beats, to draw the masses in. And even in this department Dom Major manages to hold his own in support of the lyrics.
Young O.D. can write lyrics, spit them out, and expand on his musical ideas with equal ability. He has called out to the major stars to join in and become a #Black Power Ranger – without too much response as yet, which is a sad reflection on the movement as a whole.
If you want to help elevate the state of Hip-hop, it may be time to step down from the fence right now and become a part of something meaningful!
OFFICIAL LINKS: SOUNDCLOUD – TUMBLR – TWITTER
Please follow and like us: