David Arn is a U.S. singer-songwriter based in Virginia, who is best known for his lyrical style. He currently has three albums, "Postmodern Days", "Walking in Dreamland", "Traveler Tales", and numerous singles. Three of his music videos have been Film Festival award winners. His music is streamed worldwide and has been featured on NPR stations, BBC Radio, and can be heard on Delta Airlines commercial flights. At this point in his career, David Arn's status as a songwriter is unchallengeable and there really isn't anything other than heart poured into every second of "Traveler Tales".  There are no weak songs, or lapses of focus; indeed it seems totally inconceivable that there ever could be.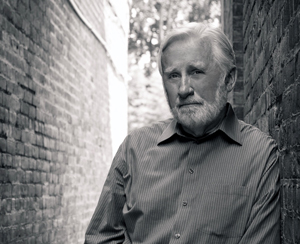 The album, "Traveler Tales", was released on September 8th. Besides those of David Arn, it showcases the talents of: Tobias Wilson (guitar, dobro, lap steel, bass), Joni Fuller (strings), Raz Ben Ari (guitar), Ian Smith (saxophone, Gladys Knight, Sister Sledge, The Temptations), Jordan McQueen (drums), and Tyra Juliette (Demi Lovato, Pharrell, Ed Sheeran). The album was mastered at Abbey Road Studio by Alex Wharton (McCartney, St. Germain, The Pixies).
All throughout the album, David Arn's hushed and exposed vocals swells to hoarse-voiced passion during its peak, backed by steadfast, crystal-clear organic instrumentation. The album narrates a journey of fourteen travelers who each have a tale to tell, which relates to their personal life experiences. The album starts with "WE'RE NOT BROKE – THE LOVER'S TALE", built on jangling guitars, a solid backbeat, and eloquent lyrics that cut to the core.
"Some lovers nail perfect landings. Some don't survive the skid. Some have misunderstandings. Some can't keep passion hid," sings David Arn on the opening lines of "FALLEN BIRD – THE BEGGAR'S TALE". His voice warm and conversational, his message profound and clear: "No matter what you say I think I'll want you for the rest of time. In my memory you'll always be the longest line."
Resolute, expressive, and achingly beautiful, "THIRTEEN DAYS – THE EXILE'S TALE" shows David Arn in full emotional distress, his voice perfectly capturing the yearning of the storyline: "Days without you make me say. I'm done and should fade away". "NOT AMUSED – THE WANDERER'S TALE" turns up the tempo dial, as well as the mood: "It seems every time I fall for the noble man, in the face of the poor he kicks more sand."
"IT'S NOT GOING TO KILL US – THE FATHER'S TALE" reminds of how good David Arn's songs are when they're barely dressed. It allows his formidable lyrical and vocal artillery to shoot straight through to the heart. "MOTHER'S DAY – THE MOTHER'S TALE" ft. Ava Hart, is a genuine pearl. The heartfelt song is dedicated to Hart's son who is on the autism spectrum. Ava's vocal performance is absolutely sublime, as she sings: "Four in the morning, the ladder to your sleep is much too steep. Angry hands are beyond control. Little one, let me rock your soul."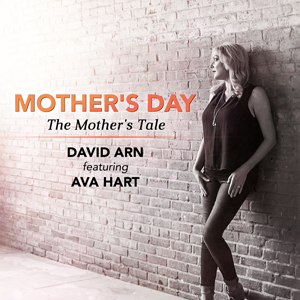 "She never really loved me. Technically we were close. I wish things were different. But that's how the battle goes," opens "YOU NEVER REALLY KNOW – THE FOOL'S TALE", as Arn continues to dissect the human condition in varying psycho-emotional scenarios. "BLACK DOG – THE PHOTOGRAPHER'S TALE" sits somewhere between the haunting sounds of David Gilmour and Mark Knopfler. A gentle melodic intensity that sweeps you away.
"TRAVELER – THE MINSTREL'S TALE" is a delicate triumph with its clean, simple melody and reaching vocal. Embellished with a surprise horn interlude. "KEEPING MY DISTANCE – THE VETERAN'S TALE" possesses gentle instrumentation and up close vocals that will strike a chord with listeners immediately. "Keeping my distance from truth I can't face, from the tunnel that leads to illusion I used to chase," sings Arn candidly.
"SILENTLY DRIFTING TO PARADISE – THE SINNER'S TALE" again features the gorgeous voice of Ava Hart, which goes straight to the soul. This followed by the bluesy "ST. PAUL'S CHIMES – THE BYSTANDER'S TALE", wrapped in crunchy and fiery guitar interludes. "We touched for a second. I craved a thousand seconds more. Wasted at midday. Where she'd been spilt onto the floor," declares Arn.
Moving we forward we find up-tempo bounce of "LOVE IS FREE – THE WRITER'S TALE", which is followed by the articulate album closer, "LOVE IS FREE-THE WRITER'S TALE" leaving us with these words: "I love my freedom. Time is moving slower. But I hate that it's not over when it's over."
Among David Arn's finest virtues, is his respect for the album as a self-contained, all-embracing artistic statement. Arn doesn't just throw songs together randomly. Each is in some way linked to the other, and a vital piece of the whole. "Traveler Tales" stands tall in David Arn's catalogue, if not the tallest.
OFFICIAL LINKS: WEBSITE – FACEBOOK – SPOTIFY – ITUNES
Please follow and like us: