Toby Poynter released his first solo single, "A New Beginning" on the 5th of February, which was recorded in Norrköping Sweden. Toby has been playing and writing music in some form, nearly all his life. He has been in different bands, but he says he has never felt so free musically as he does now. His new single "The Comeback" was released on 9th of September.
Musically Toby Poynter sounds tight and self-assured. He has crafted a beefy, muscular track with just the right blend of delicate nuance to deliver an overall balanced sound. The track is full of crunchy guitars, steady bass and perfectly delivered drumming all interspersed with a variety of interesting harmonies.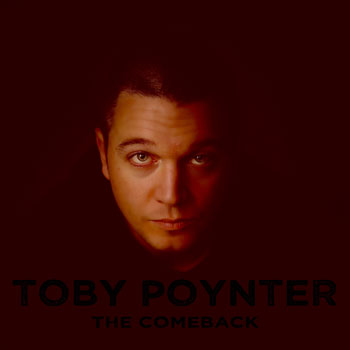 The track reveals new layers of musical and lyrical wit with each listen. The band, or whoever it is playing the instruments, is frankly on fire, hopping through alternately gritty and driven rhythms with an incredibly hooky melody.
Toby Poynter's vocals are strong, clear and expressive. There's an unrelenting and liberating rock edge here, confidently supported by his fierce delivery. Poynter's inimitable melody lures you in, and those double-edged lyrics pack a great punch.
And he shows a knack for transforming universal feelings of disappointment and frustration with other human beings into beautiful songs.  He hits the song on all cylinders, creating memorable performance and a fiery wall of sound which I believe only heightens the intensity of the lyrics on this breaking-up song.
An explosive, high-precision audible cocktail that pumps up your energy levels while catapulting your brain cells, Toby Poynter keeps the torch of musical inspiration magically well-lit. This is intelligent rock that defines a caliber beyond the rest.
Poynter's voice contains passion and beauty; there is an ache of reality in all that he expresses Overall he has proven himself to be a songwriter and lyricist of unique talent and an indefinable charm. If you are maven of music that can touch you in many different ways and that can inspire varied emotions with each listen, then "The Comeback" belongs in your permanent collection.
OFFICIAL LINKS: SPOTIFY – ITUNES – TWITTER – FACEBOOK – SOUNDCLOUD – YOUTUBE
Please follow and like us: