Time Slave is a solo artist that composes, writes and produces music in many different style. His only outsourcing comes by way of featured singers and an engineer to polish his sound for the best audio systems. His latest single, "Fallen Angel", is a blend of Pop and EDM. Time Slave does not shy away from quality songwriting or catchy melodic hooks. In fact, judging by this song, his material is aligned with the kind of pop-styled sound that has allowed the star of many of his contemporaries to rise.
What stands out about this track is how aware Time Slave seems to be about the current state of electronic music. "Fallen Angel" is a track that blend of dancefloor accessibility, radio readiness and blow-away topline vocal work. The singer's resonant and soulful timbre engagingly wraps itself around the steady beat, the rolling basslines, and the synth stabs.
In fact, the track features a knocking rhythm, an ambient yet ear-worming melody, and a vocal performance that simmers to a boil. Time Slave's production, songwriting, and emotion radiates throughout the track. "Fallen Angel" lies on the foundation of a really solid baseline, and though the music is stellar, it's the heart and soul of its producer that makes this release truly special.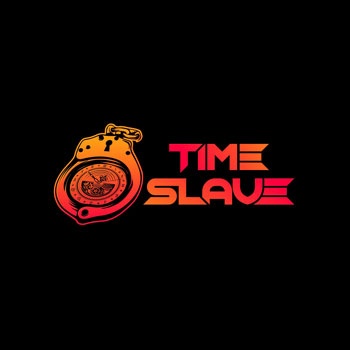 "Fallen Angel" is an excellent choice for an introduction into Time Slave's world. It combines all of the elements that we've previously been exposed to with the best of this kind of music – a strong vocal component, a solid mix of electronic instrumentation, and an impenetrable foundation of bass. Time Slave's prowess in creating this sound, is something to be attested to.
Once expectations were met, superseded I immediately hit replay. This single is going round again and I'm not the only one within ear shot of my sound system who is pleased about it. This track is put together by someone with a wealth of talent, intelligence and an idea of how to make the roots of electronic music come alive. Moreover, the vocalist is a perfect ally for the Time Slave sound.
"Fallen Angel" showcases a musicality missing in some of today's Pop/EDM chart toppers. Music and vocals come together in a swirling tapestry of enticing wonder that paints a beautiful picture only your mind can depict from what you envision this track means to you. Time Slave proves that there can be thought-provoking and emotionally universal electronic music. That moment when the hair on your arms and neck stand up straight.
In a culture increasingly aware of electronic music in all its facets, Time Slave shows its more mature side. One can only wonder where Time Slave will go next, and what incredible music he'll bestow upon us. Emotion after emotion, "Fallen Angel" has the power to bring evolving sentiments to its listeners. It is a journey through sound, emotion and introspection. Time Slave has struck gold with a great record, and a great listening experience here, so hats off to a great new music producer on the scene.
OFFICIAL LINKS:
Facebook: https://www.facebook.com/Time-Slave-156056809911068
Bandcamp: https://timeslave.bandcamp.com/track/fallen-angel
Youtube: https://www.youtube.com/watch?v=BCNFBDpprZw
Spotify: https://open.spotify.com/album/3jyJRP7vGuNjiPkLibKfbR
Please follow and like us: