The Pardos are an alternative rock duo from Queens, NY. Taking sounds from folk and punk, and their name from legendary TV announcer Don Pardo – Adam Rudy (vocals, guitar) and Ben Schiery (vocals, accordion) write songs about love, loneliness, and space. The Pardos will soon be releasing their album "Bad Ideas & Good Intentions", which will be available as a FREE download at the band's website on the 25th of February.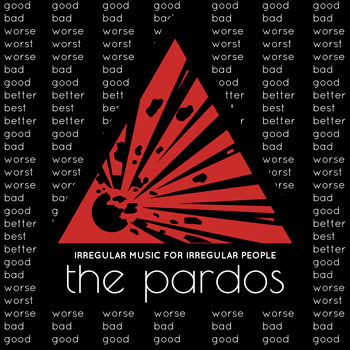 If you are already The Pardos fan, there is nothing else I can tell you. However for all newbies, I can tell you that exploring the seemingly eclectic work of The Pardos is taxing. The first several listens, especially for newcomers, will inspire more bewilderment than endearment – but I've found that it almost always pays off in the end. The thing with The Pardos is, they're weird from the vocals down, with their constant fluctuations between rock, punk, racy rhythms, wacky anthems, swanky brass sounds, and downright freaky hybrid melodies, occasionally infiltrated by melodica and mandolin interludes. Yet in the end, you can pinpoint their style pretty easily. It's so damn original!
Adam Rudy's nasally, flat-sounding (but not really), highly effected voice, is usually spouting off about something that makes absolutely no sense in the context of my personal human knowledge. The duo may shift speeds, take turns using a variety of instruments, and defy all predictions at the start of each new track, but there's a familiar glow about them that even they cannot escape. Both their style and the rhythms of their music are instantly recognizable. Sorry guys, you're just that different!
Over the last few days I've adapted to "Bad Ideas & Good Intentions" beyond the few highlights that inspired me to listen to it in its entirety in the first place – the absolutely perfect crunchy and gritty pop-punk chant, "Authority", plus the sprawling brass swing of "Savoir Fair" and the killer, piano-driven instrumental "Refuge", not to mention the brilliant vocoder-induced "A (Very) Still Life", probably the best song in the entire collection, alongside the grinding synths of "The Economist".  If you like cheeky, surreal music then probably this is the album to get. The Pardos manage to be goofy without being stupid and edgy without being pretentious. Even the usually unaffected individuals are sure to find themselves turning their heads and saying "What!" to 8 bars of music by this duo.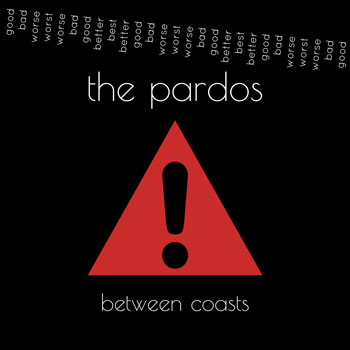 Every single The Pardos song, is unique and holds a story behind it (which only they get!), making it extremely interesting every time you listen (because you still don't get it!). However, there are so many upbeat songs that you will be singing out loud without realizing it. Part of the charm of The Pardos is that their songs cannot fall into any particular category but once one gets into your head, you get obsessed with it.
To fully enjoy this album, there are a few requirements. First and foremost, you have to be an adventurous and open-minded person; those two qualities will help you enjoy "Bad Ideas & Good Intentions" even more. And second, you need to be able to appreciate an eclectic variety of music styles. Not only do The Pardos cover a plethora of styles, they infuse those styles with enough originality to make the songs go places you'd never expect. This is hugely innovative and quirky music from a hugely innovative and quirky band!
OFFICIAL LINKS: WEBSITE – BANDCAMP – TWITTER – FACEBOOK – SOUNDCLOUD – NOISETRADE – YOUTUBE
Please follow and like us: