Folsom, CA – The Jive Hive, a hip-hop duo based out of Sacramento, California, has announced the release of their next single, "Enjoy The Show," on March 27, 2020. The single will be released on all major streaming and audio platforms for audiences worldwide and comes off the duo's debut EP "Gone Samplin,'" which will be released next month on April 24, 2020.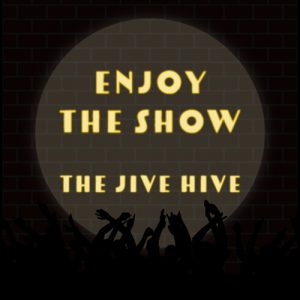 "Enjoy The Show," is a song about letting life come to you and enjoying what's in front of you. It's about ridding yourself of distractions and not worrying about things that are out of your control. Overall, this is a reminder to relax.
"This song is about enjoying the moment and taking advantage of opportunities given," commented band member Collin Jacka.
"Life has many things to appreciate and sometimes, you just have to sit back and enjoy the show," added Chase Taormina.
Written, produced, and recorded from the duo's apartment, "Enjoy The Show" reflects the duo's passion for a do-it-yourself approach. The Jive Hive created the beats, lyrics, and cover art, and sang, mixed, and mastered with modern technology to create this unique track and its powerful message. They teamed up with Ian Suess on this song.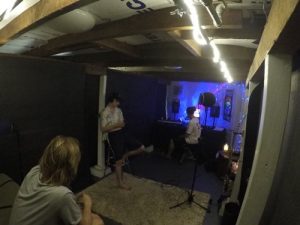 About The Jive Hive
A hip-hop duo based in Sacramento, CA, The Jive Hive is made up of Collin Jacka, "Jaxa," and Chase Taormina, "Chase Tea." Developing since 2019, their sound is inspired by many different artists and genres and could be best described as West Coast-inspired lo-fi hip-hop. The duo produces their own beats with the help and support of Shane Anderson, the owner of Unique Recording Studios and Unique Records, to which The Jive Hive is signed. To learn more, please visit TheJiveHiveMusic.com.
Enjoy the Show:
iTunes:
https://music.apple.com/us/album/the-journey/1501040890?i=1501040892
Google Play:
https://music.apple.com/us/album/the-journey/1501040890?i=1501040892
Amazon:
https://music.amazon.com/albums/B085BBFS8M?trackAsin=B085BB3TKX&ref=dm_sh_5d64-071a-dmcp-ca05-4b116&musicTerritory=US&marketplaceId=ATVPDKIKX0DER
Spotify: https://open.spotify.com/album/04RMuTcoPsOwW1vfHGmEkS?si=iPAiB9mTS-el6xmzvjGPwg
Soundcloud:
https://soundcloud.com/the-jive-hive
Youtube:
https://www.youtube.com/watch?v=wkmwbNg8PII
Instagram:
https://www.instagram.com/thejivehivemusic/?hl=en
Please follow and like us: