Sontos is an up and coming artist from Oklahoma City. He is currently riding the waves with his latest release "Money" ft. Tk. On the track, he begins like an artist who knows he's about to snatch the souls of listeners with his lyrics. From his alliterative rhyme patterns to his wonderfully woven metaphors and his thought-provoking words, Sontos finds creative ways to keep the audience glued to his music.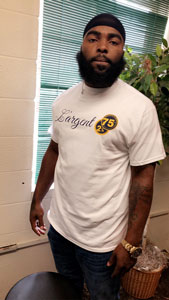 The listener is introduced to a chill but energetic flow with methodical, yet subtle changes to the beat and rhyme. Unlike mainstream hip-hop artists where rappers possess a veil of bombastic bravado, Sontos shows that he doesn't have to follow trends, and there's no need when the art speaks for itself.
Sontos has such an ease to his lyricism here. He's a fluid wordsmith. Though his lyrical assault is relentless, it never feels forced. Instead, he casually strings together clever words bar by bar, calmly constructing his own lyrical odyssey. Sontos is comfortable and focused, openly brandishing his lyrical weaponry – dense, intricate, and irresistibly cool.
Tying into concept, Tk comes along with smooth and hot lines to elevate the project, which oozes ambience. With a track full of smart lyricism, groovy production, and unabashed swagger, Sontos is staking a legitimate claim for himself in hip hop's underground.
"Money" ft. Tk signals the fact that Sontos has fired his first warning shot to hip hop's front-runners, and there's nothing to suggest he doesn't have plenty more left in the chamber.
Connect with Sontos on Facebook: Sonto Sontos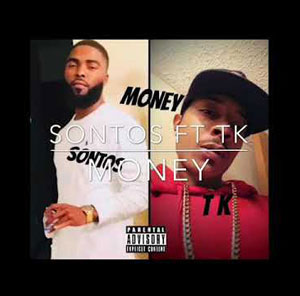 Please follow and like us: