Son of Source's music is visceral in its writing and revolutionary its hip-hop sound. Whatever the artist translates into his tracks is designed in his mind and delivered straight from his heart. On the EP, "Famous Words", the artist cruises through its 5 tracks , sounding like one of the most intelligible, conscious and humane rappers around. Even though, 'rapper' would be a reductive term in his case. Son of Source was born in Waukegan, IL and later moved to Hattiesburg, Mississippi where he was introduced to the sounds of Stevie Wonder, Marvin Gaye, and later Eight Ball MJG, Tupac, Biggie, and Trick Daddy. He then moved to Gulfport, MS, where he started writing songs with friend and colleague JC. Together they created Formula Boy Records.
Prior to Hurricane Katrina, Son of Source opened up for numerous artists such as Juvenile, 36 Mafia, Josephine Johnny, Hot Boy Ronald, and Mystical. He also performed at local hot spots. After the storm devastated the Mississippi Gulf Coast, he headed to Chicago where he worked with various producers and gained exposure growing his fan base. An ordained and a practicing energy healer, Son of Source is expanding his brand in the Phoenix, AZ and Las Vegas, NV where he is producing his own music, managing himself and building his Son of Source Records brand.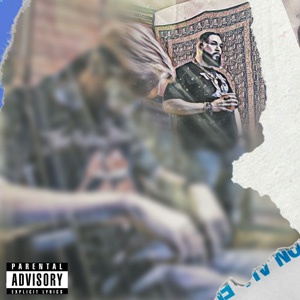 The production on "Famous Words" is extra warm and smooth, turning the saturation up several notches. From the minute Son of Source jumps in on the opening track, "Orchids", the song follows his lead, resulting in the sensationally soulful grit of his voice to dictate the mood. With these elements in place, Son of Source gives the listener plenty reason to care for him and hear what's on his mind.
As can be expected, Son of Source has plenty to say, and pours it all out on "Diamond Queen", bringing both his rhyming skills and mellifluous crooning to the table. Finding ways to incorporate both stellar raps and sticky melodies is an easy task for Son of Source. The peak of this combined aesthetic arrives in the title track, "Famous Words". "Live to Die" is a lyrical gem, with an evocative atmosphere, featuring flawless verses from Son of Source.
The project feels sonically very cohesive. There are songs that are chiller and smoother, but none are less than intense. In a musical era where the vast majority is pushing as hard as they can to be unique and innovating, Son of Source takes a step back and searches for substance beyond the style, and still manages to deliver an abundance of both. The final track, "Lay Up" is emblematic of that fact. Son of Source's rhymes sound so natural that every song feels like an extension of his soul, instead of purposeful construction.
Throughout "Famous Words", Son of Source crafts an impressive sound world via thoughtful beats, produced by Jaywillturnitup, as well as his signature storytelling and versatile flow. His sound is very regularly delicate, grounded in precise but understated rhythm, and cushioned by an immense, enveloping atmosphere. It radiates through your body, while Son of Source makes every word matter.
OFFICIAL LINKS:
https://instagram.com/sonofsource1
Https://facebook.com/brazie7
https://www.tiktok.com/@sonofsource?lang=zh-Hant
Please follow and like us: