We're just a few weeks away from the new year, and there's already a fresh crop of rappers who are ready to take over 2023 and define its sound. Joshua Mitchell aka Snap Prone is an independent artist currently based in Greensboro NC. He is part of an artist collective called The Free Society, who curate and perform at their own events, as well as record, engineer, and promote themselves. Snap Prone, who has been doing music for about 16 years, initially started out as a hobbyist, before taking it seriously. His music is based on his life experiences. Currently working on an album called, "The Truth for What it's Worth", which drops in 2023, he has in the meantime released the single "Victory Lap".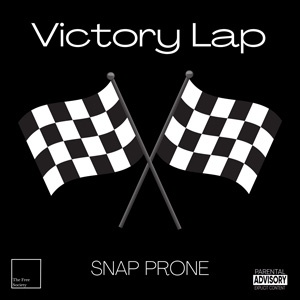 Snap Prone keeps a stash of flows and witty bars that show he has the makings of a top player in the industry. He skillfully bounces between the evolving stylings of rap and hip-hop, while forcing his peers to step their game up.
Balancing rare lyricism, unyielding flows, and voice that resonates far beyond the sound system, Snap Prone is a masterclass in all-embracing hip-hop. He holds onto the genre's roots, while stepping into future.
His unmistakable vocal delivery perfectly syncs-up with the booming bass and horn-filled production, resulting in an intoxicating bout of pure, unfiltered energy. His wordplay is impeccably polished, spitting a flow artists with much more serious time in the game have yet to get a grip on.
All across "Victory Lap" there is control and technicality asking to be acknowledged. Snap Prone has studied the craft, and he's mastering it, too.
Though "Victory Lap" could certainly stand on the basis of Snap Prone's vocal ability alone,  the production of this track isn't too far behind. It sits comfortably under his rhymes, and stands out for its gorgeous musicality.
Overall, this track is expertly crafted with effortlessly flowing verses transitioning ever so smoothly between bright full-blown horns. Between his crystal-clear artistic vision and affinity for perfectly polished bangers, listeners are given a consistently dynamic and flawless performance from Snap Prone.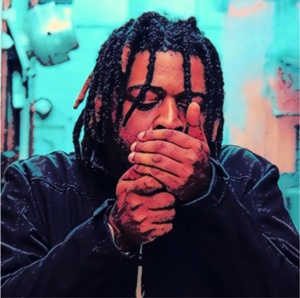 Snap's flawless delivery carries with it an unshakable weight, giving each observation an authentic quality. Rather than falling in step with trends or passing fads, Snap Prone moves at his own infectious pace on "Victory Lap".
The track sets him apart as an artist keen on making waves rather than getting caught up in the shifting current. More than just an impressive feat of musical dexterity, this track is full of snappy lyrics that resonate on a storytelling level, as Snap Prone hands out he's anecdotes and warnings.
Across all upcoming music scenes, hip-hop is without a doubt the most difficult realm to gain traction in. Though immensely popular, the genre's sheer magnitude of new artists has led to major oversaturation. In this context, Snap Prone's music is a testament to the power of being yourself and making music that you believe in. This makes him easily one of the more promising indie rappers on the scene.
OFFICIAL LINKS: Instagram: @Snap_Prone
Please follow and like us: