From Northern Wales and formed last year, comprised of blood brothers Daniel (Guitar/Vocals) and Conor Cahalane (Drums/Lead Vocals) as well as new-found friend Charlie Farnham (Bass/Vocals), Shot Of Hornets release their 5 track Ep "Make Out A Picture" on July the 1st. There is a good combination and mixture of heavy songs, melodic songs, and hard rocking songs.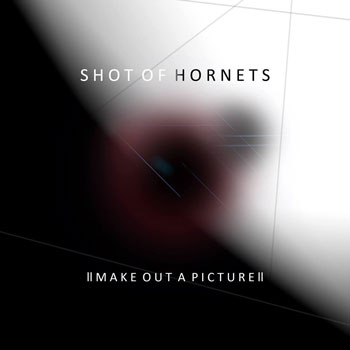 The guitar work is impressive as is the bass work, and I think the two main things that really make me happy with this record are the vocals and the drums. First off, I think Conor Cahalane is a very solid vocalist. His vocals are very strong on this record and what make it so much better is the backing vocals. They add plenty of depth and feeling.
From start to finish this is filled with powerful riffs, melodic choruses and blistering breakdowns. "Make Out A Picture" is completely new in terms of alternative rock and leaps and bounds above the competition, as Shot Of Hornets blend a mix of powerful alternative rock with metal-induced flavors.
This is an all-round amazing band that breathes new life into rock music with catchy grooves and driving rhythms. The passion truly rings throughout the entire recording, and there is not one filler song. From the minute they kick off with the opening track "Corrosive", the sound is aggressive yet melodic, with a hard rock edge.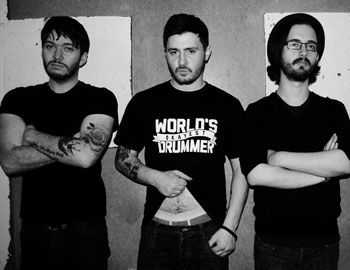 Their songs lead exactly where you want it, when you expect it and it's amazing. And then the band surprise you with "Don't Go Chasing Shadows", which leads exactly where you didn't think it would go, nor expected.   The song is a visceral powerhouse filled with starts and stops, full on growling and some of the dirtiest and tightest riffs and rhythms you have heard. This trio nailed it here – drums, bass, guitar, and vocals deliver like Swiss clockwork.
"Everything With Nothing" is full of all the brooding, adrenaline, and bruising riffs its members can bring to the table and shows the extreme promise of three polished professionals that won't disappoint any rock fan, no matter which sub-genre of rock you prefer. Firstly because this band is so tight, and secondly they probably playing your genre, their genre and mine…all in the same song!
"Make Out A Picture" is a condensed, blow your mind, compilation of rock musical enlightenment. The vibe of the music takes you across the entire gamut of emotions where the songs are all hard, crunchy, and catchy as hell. In addition to the powerful hooks, these songs have a deep groove that will grab you and keep you listening.
I get where Shot Of Hornets is coming from and can't help but think they will be a center piece of future rock and roll!
 OFFICIAL LINKS: FACEBOOK – TWITTER
Please follow and like us: