All of the best hip-hop acts from the late 80's and early 90's had an insular team to take care of both the beats and raps. These crews were not pulling outside resources and enlisting a diversity of producers as we have become used to seeing these days. The creative process was more organic by design, and the output more creative and cohesive as a whole. On the album, "re•FRESH re•VIVE", singer, rapper, producer, songwriter, mixing and mastering engineer, Shaun Andrew reminds us of how great in-house hip-hop is made, and exemplifies how it was able to lay the golden foundation for the genre's future success.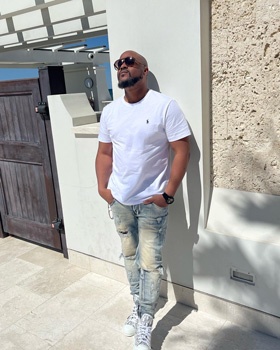 For starters, the thirteen-track album has only two features, namely Antonym and Adam Dollar$. This means that Shaun Andrew has a free run to fully explore and execute his talents. At the same time though, he shows us that successful teamwork in any setting comes down to trust in each other.
Shaun Andrew, Antonym and Adam Dollar$ seem to have faith in each other's ability to make great music, which allows each of them to play to their strengths without overcompensating on the opening tracks.
"Off The Chest" ft. Antonym opens the album, quickly showcasing a signature lane of intensive lyricism and flow that drives the song forward. The vocal quality and a complete lack of anything being forced, is a testament to just how talented these men are. "Still Drippin" ft. Adam Dollar$, brings a greater sense of urgency as the rappers flex their wordplay and impressive imagery. "Crush On U" brings with it a neck-breaking bounce and some warm keys.
This brings us to "Make It Go" ft. Antonym, with its auteurs eye for nitty-gritty details, and breathlessly nimble flows. By this time, listeners know they're in for something special, and it arrives with the soulful melodic twist of "I Miss U", and the soaring grit of "She Da Baddest", where Shaun Andrew stretches his vocal cords. Andrew adopts an equally ear-warming flow and smooth lyricism on "Pretty Brown".
Shaun Andrew slides into full croon mode on the R&B flavored "Into Your Heart", highlighting his effortless versatility. If that wasn't impressive enough, he repeats the infectious formula on "A Better Man", and then completely tops that with an extraordinary vocal performance on "Come Back".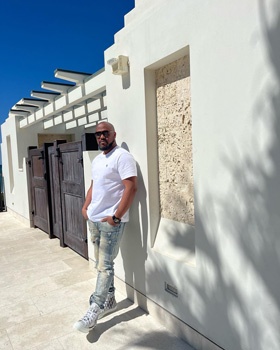 At this point, it is almost impossible to say whether Shaun Andrew is a better rapper or singer. Throughout this album, the production work is superb, and reaches an atmospheric apex on the sultry "Work It Out".
"Flowers" sets a hypnotic groove with throbbing percussion and resonant pianos. On top, Shaun Andrew's knack for catchy heartfelt melodies is unstoppable. Every detail comes into play on the self-celebratory "Cause I Can", as Andrew unashamedly unpacks his self-confidence. "Can't nobody ever tell me nothing, cause I'm gonna keep on pushing and hustling. I do it cause I can!" exclaims Shaun Andrew.
The music on this album is constantly dynamic. It's lush basslines and dense mesh of keys surrounds every percussive detail that assaults your sensorium. "re•FRESH re•VIVE" is perhaps the most accomplished record of its kind that you will hear this year.
It's not just the production that crackles with detail: Shaun Andrew is a lyrical and vocal virtuoso. The result is kaleidoscopic, infectious, and bursting with sounds and flows from an artist who is at the top of his game.
OFFICIAL LINKS:
https://soundcloud.com/shaunandrew225
https://www.tiktok.com/@shaunandrewofficial
https://www.youtube.com/channel/UCxwDU7xMy5qzgC5o0WnTlmw
https://www.facebook.com/shaun.andrew.3
https://twitter.com/ShaunAndrew225
https://www.instagram.com/shaunandrew225
https://www.reverbnation.com/shaunandrew
Please follow and like us: