Upcoming urban songster, Shaud, drops his highly anticipated single "Fallin'" ft. Sean Eversen. This is a track with a generous helping of highlights, not least because of Shaud's enviable vocal versatility and affinity for dramatic song-craft – an irresistible combo that sees him playing the afflicted hero in this passionate fantasy.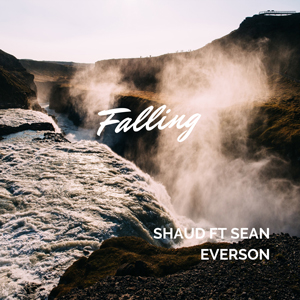 "Fallin'" ft. Sean Eversen stands out for the ingenious way Shaud's performance moves effortlessly from offhand, earnest and charming verses, to a gorgeous, soaring bridge, and then a horny and ultimately lovesick chorus, mirroring the song's lyrics about the complex cycles of a relationship.
The track is the product of a clear artistic vision. Shaud writes nothing but memorable melodies and his songwriting is the engine that makes "Fallin'" ft. Sean Eversen work. It takes his affinity for R&B and Pop, and turns them into a song that feels totally of the moment.
Shaud was born in Columbia, South Carolina, on August 16, 1993. By age 8, he was performing as a soloist in the junior gospel choir at his Baptist church.
Shaud released his first single, "Say Something," in December 2018. A week later, he released his second single "Complicated". Less than two months after his debut, Shaud returned with a 3 song EP "February" demonstrating his influences from RnB and Pop music in his early childhoods of his urban community.
By the end of 2019, Shaud had issued the singles, "TLC" featuring college colleagues , "So Don't" featuring another Carolina Native by the name of QID, "Yours" being his first radio debut on local WXRY , and "Performance".
OFFICIAL LINKS: SPOTIFY – INSTAGRAM
Please follow and like us: