After an extended hiatus through much of the 2010's, the LA-based Persian-American producer Shad Rabbani has dropped his first solo album in over a decade. The eleven-track collection, entitled "Music" is now available worldwide via all major streaming services. Shad Rabbani is a composer and producer moving into a new chapter of his two-decade music career, which initially kicked off with a mix of dance, pop and world beats on the 2000 release "Energy". He followed that up in 2006 with the mystical album "Zaman". Rabbani sources a wide array of influences from across the board – moving from Michael Jackson to Andrea Bocelli and U2. That however, is only the tip of his mammoth musical iceberg.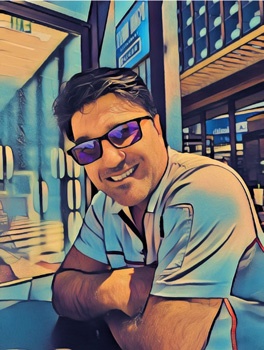 The sonic elements that come from the mind of Shad Rabbani never cease to amaze, and this eleven-track project provides all the evidence we needed to firmly stand behind that assumption, as "Music"  delivers a masterful juxtaposition of energies that seamlessly bounce between a variety of stylings.
Pairing studio trickery with chart appeal is a mainstay of Shad Rabbani's craft, as he grabs bits and pieces of well-known songs, and elaborates them into highly original arrangements that thrill and delight, awash with both nostalgia and cutting-edge freshness.
"Ibiza Feel" ft. Yussi, sees iconic down-tuned vocals join climaxing electronic orchestrations and plucked guitars, while the throbbing house beat of "Spotlight" ft. Britney Sparks captures the imagination and innovation at the heart of Shad Rabbani's output. This dynamic also carries the union with Jenna Evans on the sublime reworking of the Culture Club classic "Miss Me Blind".
Prior to that, we are able to relish in Shad Rabbani's infectious blending in of a legendary Pink Floyd sample on the track "Rebellion". Here he once again proves he has an unrivalled ability to create something niche and new out of something familiar and comfortable. "Piano in Paradise" is a thumping, lushly layered EDM mosaic, which shows the evolution of Shad Rabbani, the industry and ultimately sets the bar for inspiring producers.
The title track, "Music" sets a racy pace, and is infused with euphoric fiddles and anthemic chants, for a more than original sonic experience. This is followed by the mid-tempo power ballad, "Upside Down" ft. Nora Brown, which takes a usually formulaic genre from another era, and creates a depth that modern electronic music typically, lacks at times.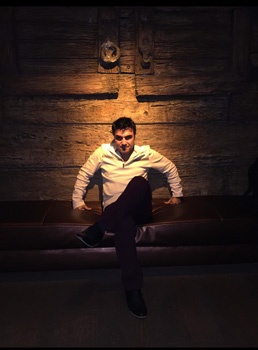 Things switch into full cinematic mode on the recreation of the Pet Shop Boys' iconic dance floor hit "Let's Make Lots of Money" ft. Nate Martin. The whole thing encapsulates the power and depth of music – forcing you to see and feel the song in a certain way, not just listen to a replica of a popular track. The epic and ambitious nature of Shad Rabbani's music comes to the fore here.
"Robocop" is another dancefloor rumble full of infectious groove and unstoppable momentum, while "This is Love" hauls out the horns and jangling guitars for a soulful and vibrant journey. All of which leads to the tuneful closer, "Tomorrow" ft. Jack Brown.
Pulling off this project, is a huge achievement for Shad Rabbani, and will reinvigorate a genre that sometimes lacks diversity. His attention to detail is quite admirable, given how intensely layered this record can get.
In an industry that feels overly saturated, Shad Rabbani has recrafted traditional genres, enhanced EDM soundscapes and sensory experiences, highlighting the trust he has in his own ability. He continually takes the listener on a rollercoaster ride throughout "Music". Turn on your sound system, pull up the volume, and get ready for Shad Rabbani's music to penetrate your eardrums, intoxicate your senses and liberate your feet.
OFFICIAL LINKS: https://www.shadrabbani.com/
Please follow and like us: