RU$$ MAURICE aka Russell Williamson Jr. is a 22 year old New Jersey/North Texas based rapper. Starting out at sixteen as half of the Dallas TX rap duo "Russ & Ridge", at 18, Williamson put the microphone down and slipped into a 4 year hiatus until early 2016, dealing with the usual problems of most young adults and undergoing severe depression and numerous run-ins with the law.
In January 2016 Willamson had his first-born daughter, which shed some light on this life and led him to creating North Texas music collective "B L K A V E", in April of 2016 with fellow label mates "Mb Tray" and in-house producer "the prophessor". Finally Williamson, aka RU$$ MAURICE released his first single "2am" via the group's Soundcloud platform.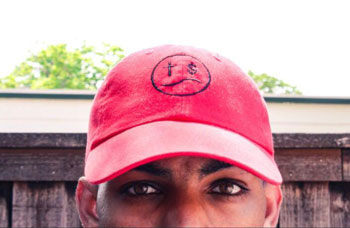 I welcome the dark, real world feeling this track has. The beat is not mainstream and I am glad someone is willing to take a chance, and break the ice on an otherwise stagnant genre in music. RU$$ MAURICE is challenging us all with his lyrics. The stories he tells can withstand the test of time, much more so than raps about only about rims and bling.
This particular chapter of his life has him wrestling with where he is at, right now, and the expectations he has for himself. As you age, you have more things to look back on and reflect upon, as well as more experience to look forward, with stronger confidence, and that is what RU$$ is doing here, as its 2am and he is seriously pondering things. No, it's not upbeat, this is late night / early morning music but it has a certain pull to it.
If you want to get a feel for the mood the track sets, put it in when you're riding by yourself at night or something. If this track doesn't draw you in, then you need to check your pulse. You will like the realness RU$$ MAURICE brings with him and that he represents.
Once you let yourself get into the mood that this release sets, then I think you can appreciate it, for what it is. With a steady, laidback and undeterred flow, this is the art of late-night storytelling right here!
OFFICIAL LINKS: SOUNDCLOUD – TWITTER
Please follow and like us: