New York based artist Raf Sanchez has been making his mark and garnering attention for a while with his genre-mixing exploratory music projects Pikoe and Hunting Stories. Now Sanchez delivers Cowpoke, his most stripped down and intimate body of work to date.  Stream it here: https://orcd.co/ovvbdma
See the video for "It Feel" –  https://youtu.be/uCvz6Y87uJM
Within Cowpoke's EP debut Sanchez trades the thumping synths of Pikoe and Telecaster crunch of Hunting Stories for a purer sound with well-detailed lyrics and an alluring honesty. "There was a certain exposed feeling that I captured in tracking the EP, particularly the vocals and acoustic guitar. I used a 70's classical guitar my mom used to play in her folk singer days, and strummed it like an acoustic, giving things a very bedroom/recorded in a closet feel. I was also dead set on not using drums on this record at all. As a drummer by trade, its super tempting to want to move my songwriting rhythmically," says Sanchez.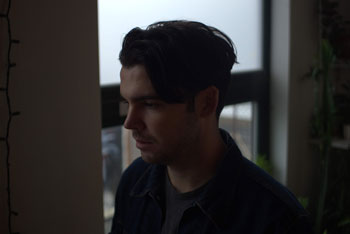 The EP was originally recorded in 2017 in the bedroom of his shared New York apartment, accompanied by the hum of a nearby air conditioner and distant shouts from the Brooklyn streets outside. After years of keeping the project under wraps in 2020 Sanchez decided it was time to release the songs and he shipped the tracks off to Calvin Lauber (Julien Baker) to be mixed and mastered. Sanchez explains, "For me, this whole EP was a sort of excavation process. I recorded the tracks while living in New York City, sandwiched between 1-year rentals and the drywall borders of 7 roommate apartments."
With enigmatic, heartfelt lyrics, the three-song self-titled EP will be released on April 2, through CEN/The Orchard. He shares, "This EP was about finding something of value from my past and precariously dusting it off to not damage the wear and tear over the years. I didn't want to use the recording equivalent of a harsh chemical cleaner to rescue it, so I went light and easy. I focused on extending the songs rather than building them out or making thick walls of sound as I usually do with my projects Pikoe and Hunting Stories."
When asked about his honest and minimalist approach Sanchez shared the story of each song.
Lasso – "The bulk of Lasso was recorded in my Bushwick bedroom. I literally whisper sing over most of this because I am self-conscious performing vocal takes and didn't want to disturb the people I lived with. Like most stuff with my songwriting process, I had the melody and chords forever, and it took a while to form fit the right lyrics." He continues, "for "Lasso" and this EP in general, I was inspired by imagery from the James Dean movie "Giant." I'm from upstate NY, not a southern desert, but there are vast expanses of New York that are just roads and trees. Traveling around the state a lot, especially passing through small towns in western NY, you see a ton of rundown gas stations and grocery stores. Places that are a stopover for most, but people are living there and making it a home. That's where the whole "we are going to a place we'll know" line comes from."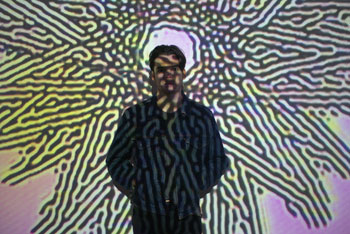 This Time I Swear – "This song had many different iterations, but what was most pervasive was the melody for the verse. To avoid getting too personal, I combined a few family member's histories and wrote about the cycles of violence and trouble families can find themselves in. The whole "oh no, things are going sideways, but I will get it next time, I swear," thing."
It Feel – "This is the most "upbeat" of the bunch. I literally stomped on a bag full of beer to give it that four-to-the-floor stomp. My brother and long bandmate, Jose Sanchez, helped me out with back vocals in the second verse, and I grabbed a few friends pre-Covid to shout out the "to do it all on your own" gang vox part. I wrote most of the verses about a friend that often would reach to seeking love from others rather than finding a way to love herself. It's a pretty common trait, almost "normal," but it's exhausting to live that way."
 Follow @cowpoketunes on Instagram.
Please follow and like us: