The artist popularly known as Princeshizzy from Nigeria drops his amazing and mind blowing epic single comeback, titled "No Yawa". One of the most versatile acts around, the Afrobeat artist recalls the likes of Davido, Burna Boy and Wizkid. Soulful, sensual and moving, the track is as smooth as honey.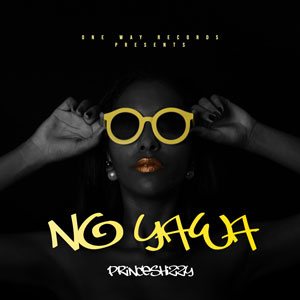 The sound of Afrobeats is joyously ubiquitous, and Prince Shizzy, is one of its key up and coming players. The song drifts into sunshine-infused ardor, and is enhanced by the Nigerian artist's undeniable charisma and intricate understanding of warm, uplifting pop instrumentation.
On "No Yawa", Princeshizzy finds balance and cohesion; production feels like a uniform without sounding monotonous. It also feels like a lot of time and effort went into this single. More importantly, the track confirms what some people already know, Princeshizzy is a 'music-minded' artist.
He understands his sound and also has an acute perception for executing his intended vision. Topically, he explores issues that ordinarily affect most millennials. The songwriting is good, and Prince Shizzy flows sweetly and surefootedly across the musical arrangement.
"No Yawa" is the kind of Afrobeats song that the USA and the UK can like. It's is a lesson in good songwriting, flows, cadences and production.
Connect with Princeshizzy: STREAMS – YOUTUBE – SOUNDCLOUD – INSTAGRAM – TWITTER
Please follow and like us: