Orange Crush Magazine The Label Presents – PlugNotARapper x PartyPlugMikey – "Ghetto Ted Talk"
Overall, the "Ghetto Ted Talk" mixtape is one of PlugNotARapper best works of art. He is always able to produce some of the most high-quality music in hip-hop and never seems to disappoint his listeners. The project also features PartyPlugMikey. Throughout the mixtape, PlugNotARapper shows his ability to adapt to the constantly changing aesthetics of modern hip-hop. It highlights his maturity, growth, and more importantly, his depth as an artist. His ability to tap into his emotions with a wider lens of self-awareness, mixed with equal parts confrontation and resilience. The quality of the music PlugNotARapper continues to release is steadily transforming him into a pivotal voice in the current underground rap scene.
There are many sides of PlugNotARapper's artistry, some of which we come to see on "Ghetto Ted Talk".  Giving us a more comprehensive look at a complex and creative figure in the current soundscape. He remains rooted in the street-centric styles, but his artistic maturity rises to the top.
You can instantly pick up this bi-directional vibe on the two opening tracks, "Basic Bih" and "Find A Way Or Make One". Underscored by bass booming beats, PlugNotARapper spits with raw grit, and a melodic twist, while his concepts are well thought-out.
The production is great from start to finish – it's near immaculate and very enjoyable, as the majority of beats here are soulful with dynamic drum patterns. This neatly evidenced on "Ain't No Rulez" with it's skittering percussion and PlugNotARapper's resonant vocals.
The artist never wastes a bar on this project, as it's full of hard verses and flexing melodies all the way through, as on the sticky earworm, "Swamp Walk". The keys ring and echo on the slow burner "Blood Sweat Tears", as PlugNotARapper's unfolds his storytelling skills.
"UnFuckWitAble" offers a racy sample-based backdrop, which runs in support of PlugNotARapper's breathless flow. The beat really pushes the rapper along on this track and he does his thing. PlugNotARapper sounds like a rap veteran on "Pop My Shxt", and that is not a far-fetched thing to say.
He raps with so much confidence here that listeners have to tip their hat to him. On "1942", he is joined by PartyPlugMikey, for a kinetic performance on top of a rumbling bassline. The bass on "Mrs. Jackson" thumps just as hard, if not harder.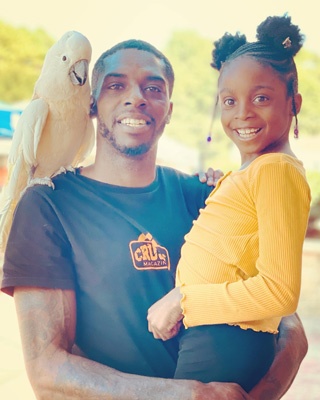 As you could expect, this mixtape contains stellar lyricism that checks off all the categories a hip-hop enthusiast would look for, but the melodies, flows and beats are just as impressive. PlugNotARapper illustrates his singsong style on "Give No Fuck" in a straightforward yet attention grabbing way so that the listener can easily digest what is being said. He switches to a more conventional rap delivery on "Sad Faces", showing off his wordplay.
PlugNotARapper delivers the banging sound of "TikTokk" and "Lul Bih" through an inimitable blend of flamboyance, charisma, and dexterity. Laced with nimble flows, and adventurous, explicit wordplay, PlugNotARapper gives the project and the genre a completely refreshed feel.
He finds a way to effortlessly slide on these instrumentals without compromising his subject matter. PlugNotARapper's key to success is his uncompromised authenticity  – he always takes the approach of being candid and true-to-self.
The mixtape closes with explicit "D Man", where PlugNotARapper's delivery is galvanizing, bullish, and cocky, yet sweetly conversational. The track is a perfect example of how to handle the increasingly needed push for a diverse and even more intriguing sound in today's crowded rap scene. The most important thing with "Ghetto Ted Talk" is what makes any rap record notable – the reality of it. PlugNotARapper gives us no-bars-held, straight talk, which comes directly from his mindset.
OFFICIAL LINKS:
https://instagram.com/partyplugmikey?igshid=YmMyMTA2M2Y=
https://twitter.com/partyplugmikey?s=21&t=d8wcG9Srh9ESgM0Wab255Q
https://www.facebook.com/profile.php?id=100085134596975
https://www.tiktok.com/@georgemikeycrush?_t=8WE8yu36kd1&_r=1
www.OrangeCrushFestival.com
PartyPlugMike @PartyPlugMike
YouTube Channel
https://youtube.com/channel/UC2gIzVGsxMkrQa685pnE4GA
Apple Music Artist link
https://music.apple.com/us/artist/plug-not-a-rapper/1573969143
Featured YouTube Videos
Aint No Rulez
https://youtu.be/W-uwIlpdP4A
Swamp Walk
https://youtu.be/cIjQtpRO7-o
Sad Faces
https://youtu.be/mQhUlRKJEVE
1942
https://youtu.be/ADqaTEZ7nU0
Somebody Bih
https://youtu.be/WCtHW6PEf_I
Steph
https://youtu.be/O7ct294T6Qo
Please follow and like us: